Catastrophe in this year's Belgium Tour after a fall involving riders and two bikers marred Saturday's stage in the Ardennes. Riders refused to finish the fourth stage.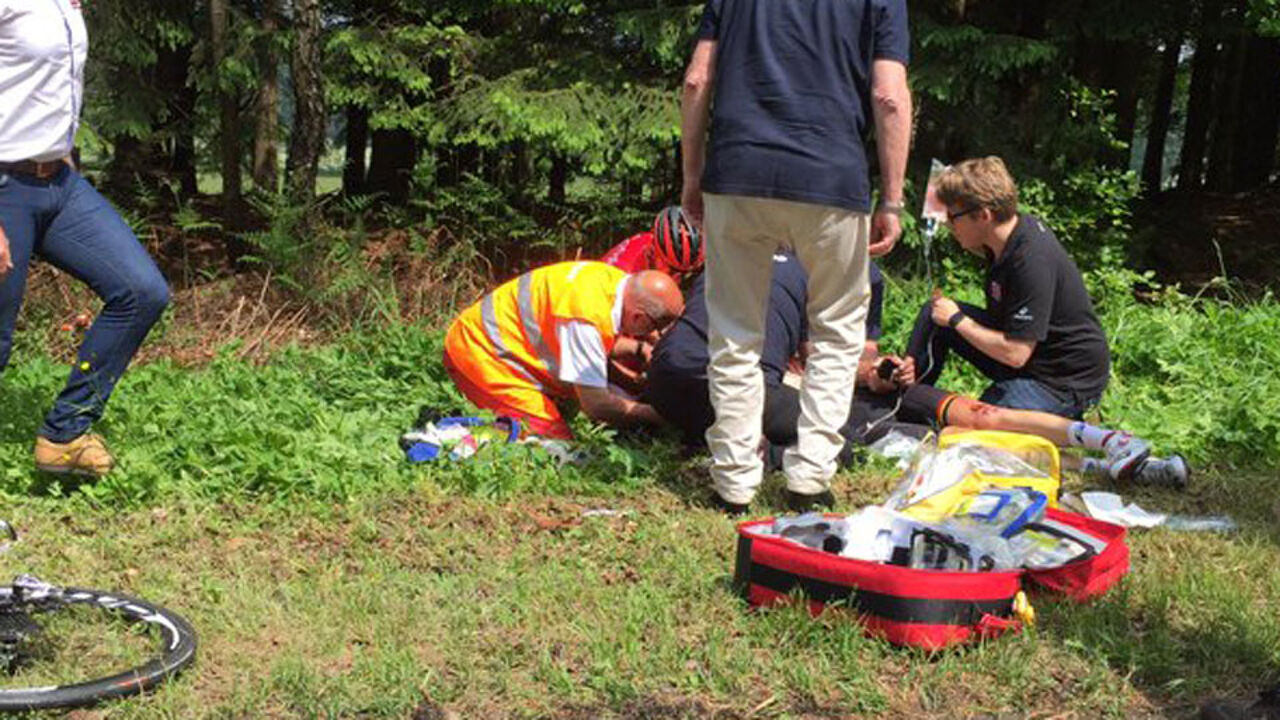 Saturday's stage was billed as the most important in this year's Baloise Belgium Tour, but after 65 km two bikers attempted to overtake the riders on a cycling path in a descent. The cycling path suddenly ended bringing the bikers into difficulty. They fell into the bunch pulling down nineteen riders at the same time.
Stig Broeckx, who was hit by a bike in Kuurne-Brussel-Kuurne needed treatment. Broeckx, Ludvigsson, Asselman, Guardini and Skjerping were all taken to hospital.