Swiftstone pays tribute to Sealink at Ostend
This year's maritime festival Ostend at Anchor is the first opportunity to see the Thames tug boat Swiftstone in Flanders. The tug has never travelled beyond the shores of England before and with its red funnel in Sealink livery the vessel has proved to be a major attraction this year.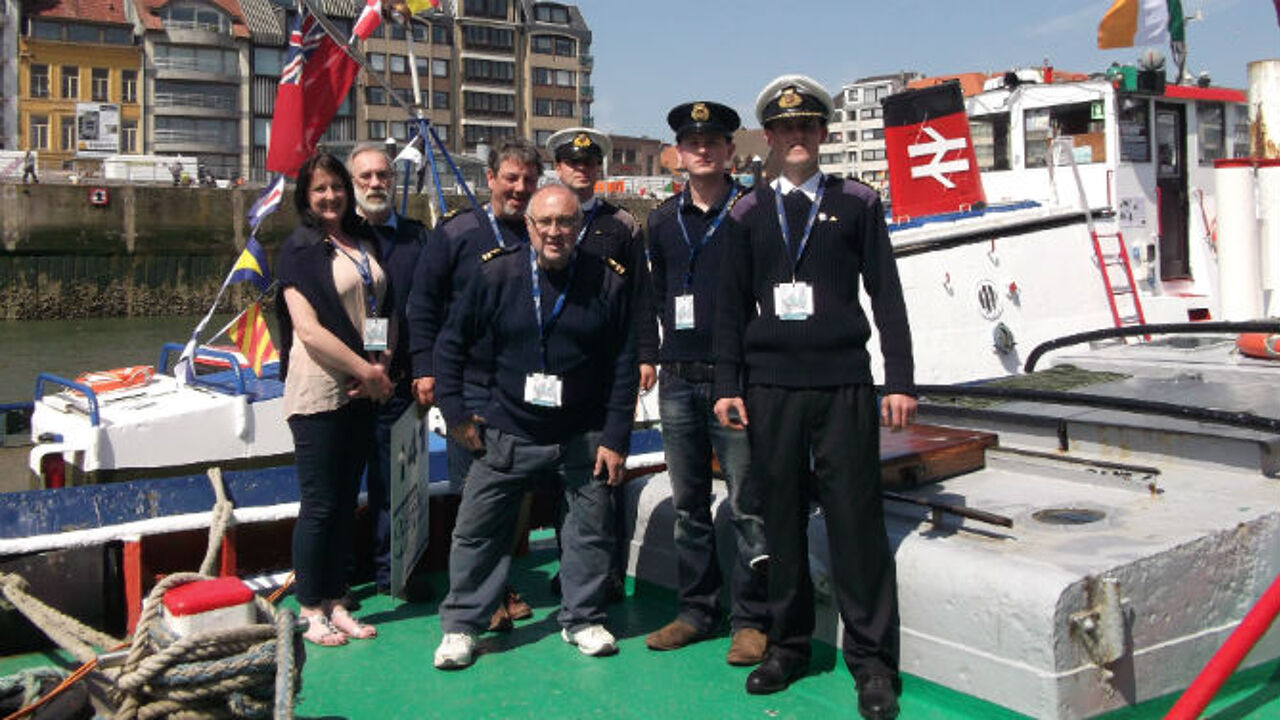 Swiftstone captain Stephen Payne: "Three years ago the future looked bleak for the Swiftstone. The ship was about to be scrapped, but tug enthusiasts united in the Swiftstone Trust acquired her with the intention of completely refurbishing her and sailing her as an historic boat. The Swiftstone is also used to train crewmembers."
"The refurbishment is largely complete and for the voyage to Ostend the ship was decorated with the Sealink logo, reminiscent of the state-owned shipping company that operated ferry services between, Belgium, France and the UK during the last century."
"All crew members are volunteers and chiefly current or former merchant navy men and women."
The TS Swiftstone is moored in the Montgomery Dock in Ostend where she is one of 161 vessels that can be visited as part of the Ostend at Anchor festival that concludes on Sunday.