Who is Mister Gay Belgium 2016?
In Antwerp last night 21-year-old Raf Van Puymbroeck landed the title Mister Gay Belgium 2016. For the next twelve months he will represent Belgium's LGTBI community and press for greater recognition for LGTBI sportsmen and women.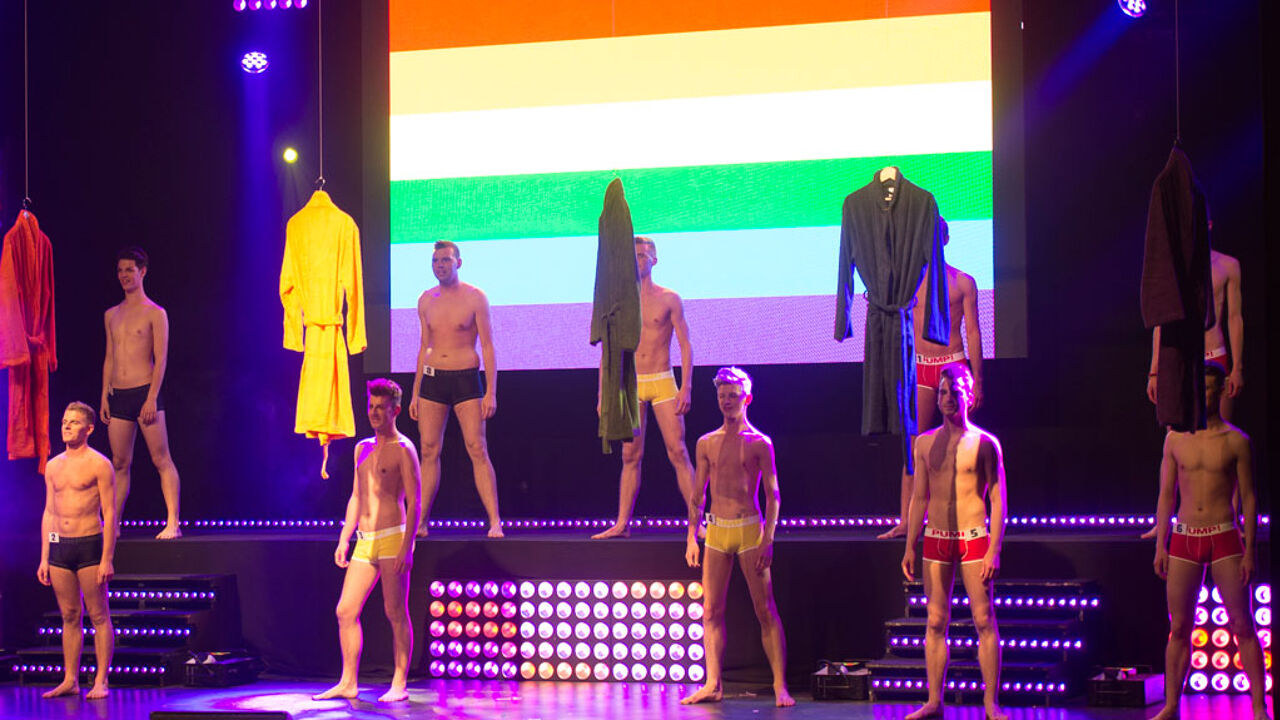 Van Puymbroeck is Belgium's fourth Mister Gay Belgium. He was selected during a spectacular show by a jury including eth Flemish PM Geert Bourgeois and Flemish Equal Opportunities Minister Liesbeth Homans.
The new Mister Gay Belgium comes from Mister Gay Belgium and is a PE bachelor. He works as a dance coach and teaches at the Thomas More polytechnic. He has been pressing for greater rights for LGTBI sportspeople for some time and got 50 sports clubs to sign up to a LGTBI-friendly charter.
Abdellah Bijat, a 22-year-old student from Ghent ended second. He is eager to support the emancipation of other Muslim LGTBI folk.