Woman questioned after injured police commissioner was attacked a second time
A woman has been taken into custody in connection with the violent attack on a Brussels police commissioner during last week's trade union demonstration. Earlier a trades unionist was detained.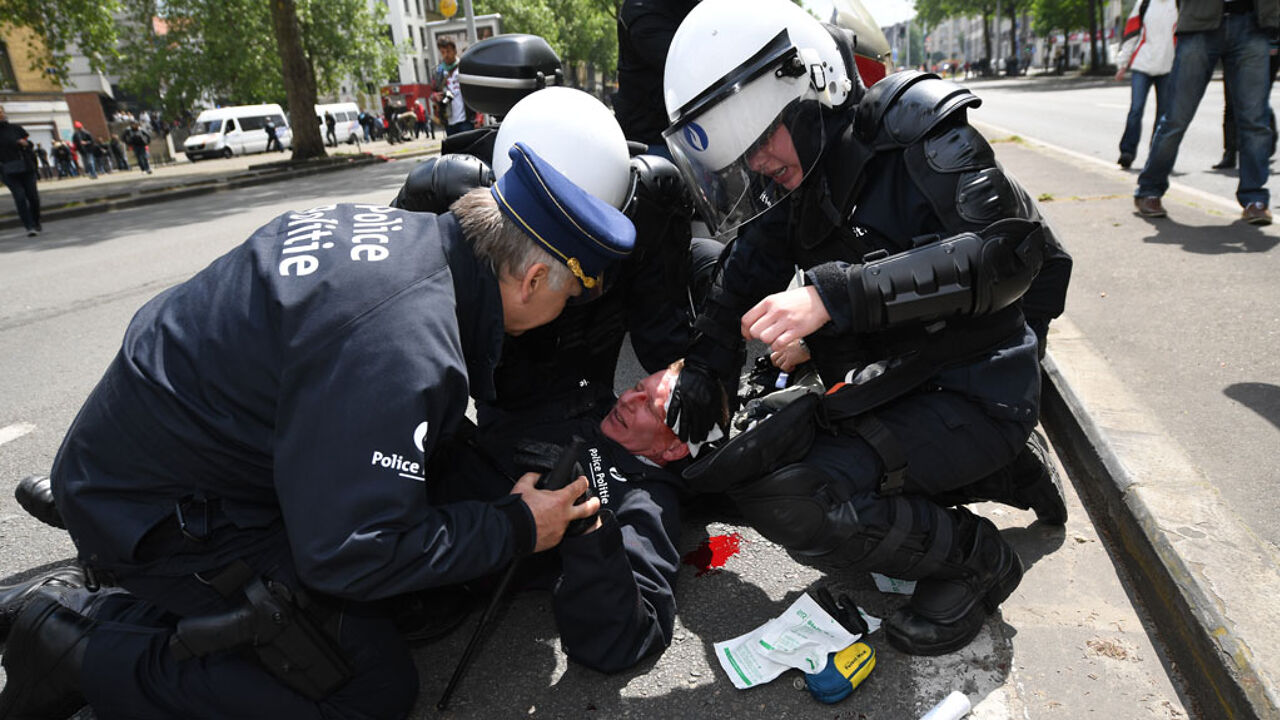 During the demo police commissioner Pierre Vandersmissen was attacked from behind. The commissioner sustained serious head injuries and had to be hospitalised. The attacker was identified and excluded by his socialist trade union. The man will appear in court on 17 June.
CCTV footage showed how the commissioner was attacked after he had been beaten to the ground and injured. A  woman hurled a can at the commissioner.
Brussels prosecutors confirm that the woman has been identified and detained, but she was released following questioning. The public prosecutor is now deciding whether or not to arrest her.