Belgian rail strike: it's not the end yet!
Members of the socialist trades union ACOD-CGSP have rejected the government's counter-proposal concerning compensation days. Meanwhile, Belgian rail services remain disrupted as the railway workers' strike entered its fifth day today. The picture set during the past days was being continued, with 80% of services operating in Flanders, while rail travel remained problematic in more militant Wallonia.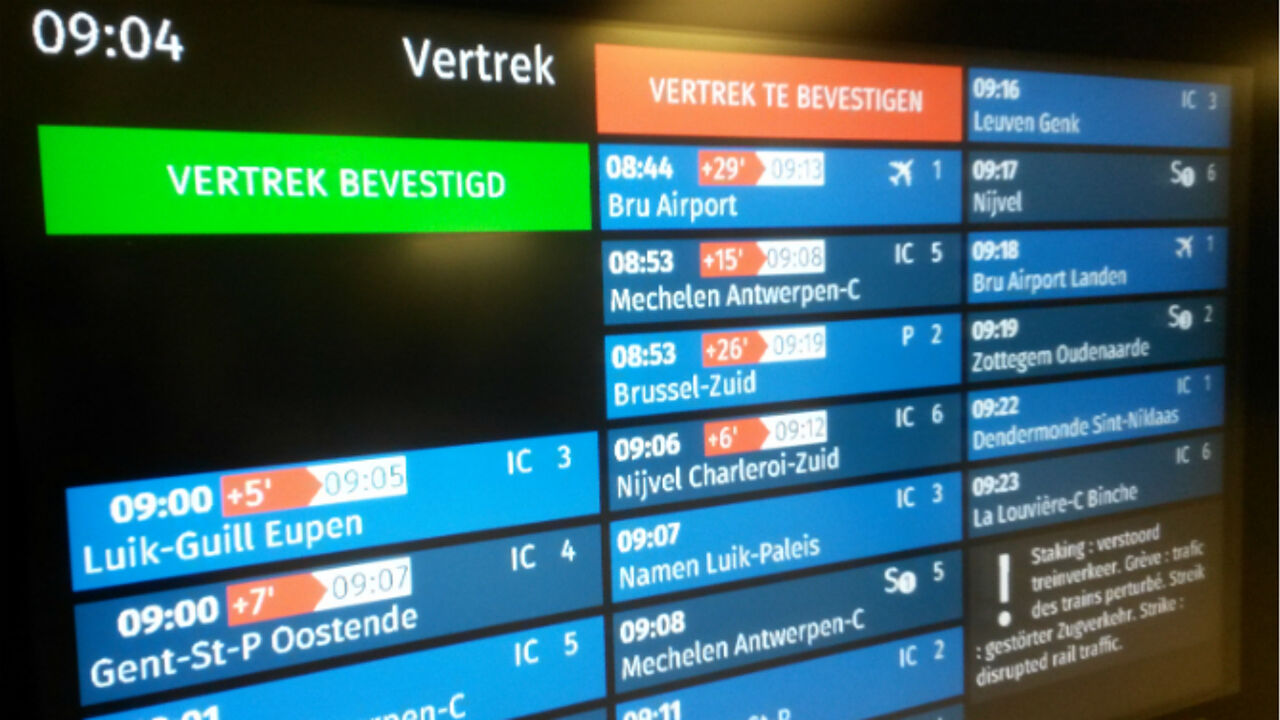 It's not clear what will happen next. The government will have to come up with a new proposal, but it is not clear whether there is still room for manoeuvre. Staff taking part in the wild-cat strike risk fines that will be imposed by the management. This possibility had been worked out in the past, but was not put into practice until now.
Rail services would have been disrupted tomorrow anyway due to the national demonstration, as rail workers will be joining the national public sector workers' strike. The rail strike centres on a dispute about compensation days. Staff would lose 1 or 2 of 14 annual compensation days. Rail staff only have to work 36 hours a week, instead of the normal 38 hours. Since they work 38 hours like in other sectors, they earn these compensation days.
Maybe a deal can be worked out by Wednesday, when the strike could enter its 7th day if no deal can be reached.
Problems in Flanders meanwhile remain concentrated on the Brussels-Antwerp and Brussels-Leuven runs. The state-owned rail company has modified its schedule to limit the damage. Rail services from Antwerp to Charleroi terminate in Brussels. The same goes for services from the coast to Liège and beyond.
(Photo: Central Station in Brussels, this morning around 9 o'clock: Belgian Rail made a distinction between services that have been "confirmed" and services still "to be confirmed". Many departures are also being delayed, as the red letters show.)