Heavy rain causing problems across Flanders
Continuing heavy rain triggered local floods in various parts of Flanders, from West Flanders to Limburg province. Fire services in Antwerp received over 800 calls for inundated cellars. The rain may continue until the evening, but Tuesday should be a dry day.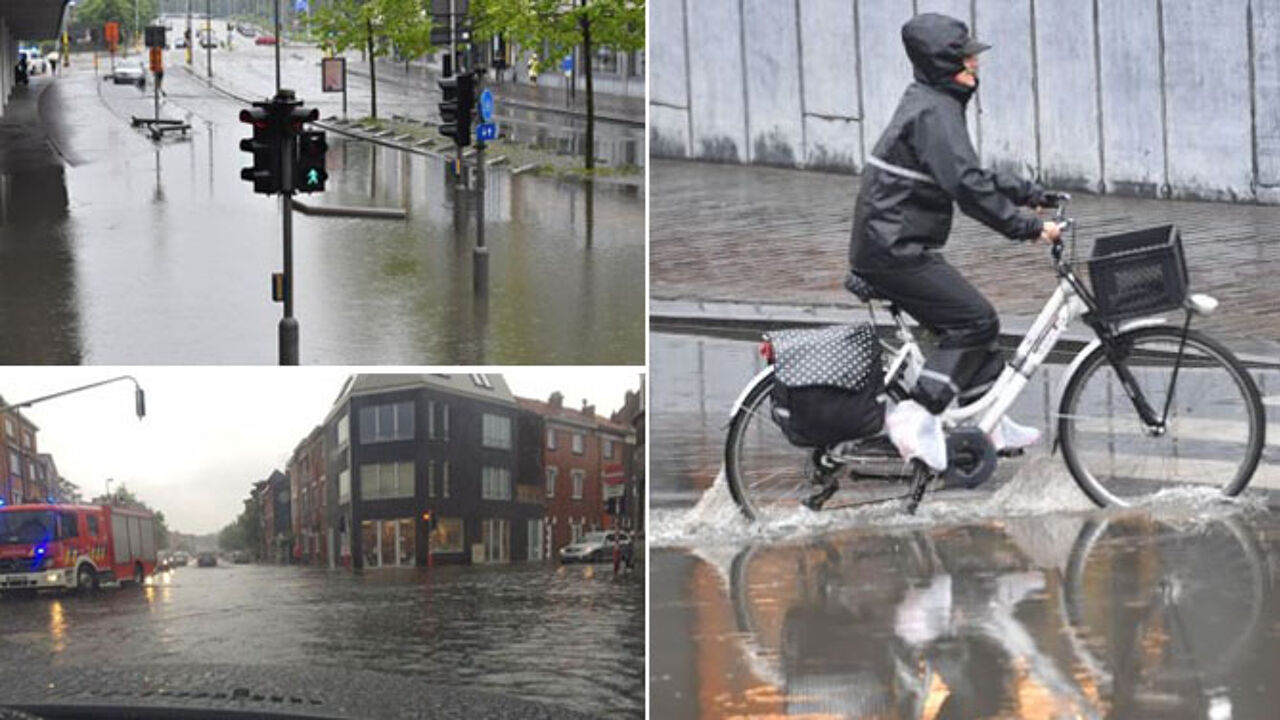 Most problems were seen in East Flanders, Antwerp, Flemish Brabant and Limburg province. In the city of Antwerp, fire services received over 800 calls, mostly for inundated cellars. The tower of the historic Our Lady Cathedral was struck by lightning. This caused a power cut, but the tower itself was not seriously damaged.
Public transport is also disrupted as various streets are flooded. The city of Ghent was also hit, as was the Waasland region. The problems are also impacting on traffic and causing longer jams than usual.
The Flemish Environment Agency (VMM) is also warning that some rivers may burst their banks. This is the case for the Demer in Hasselt and Bilzen, the Herk in Wellen and Alken, and the Jeker in Tongeren. All these areas are situated in Limburg province. Limburg was hit by thunderstorms and local floods last week.