Morning rush hour is a complete disaster
Traffic congestion across Belgium was almost at a year-high this morning. At one moment, tailbacks peaked to 460 kilometres, due the continuing rail strike and the wet weather conditions. Commuters taking the car, started early, causing rush hour jams to start earlier.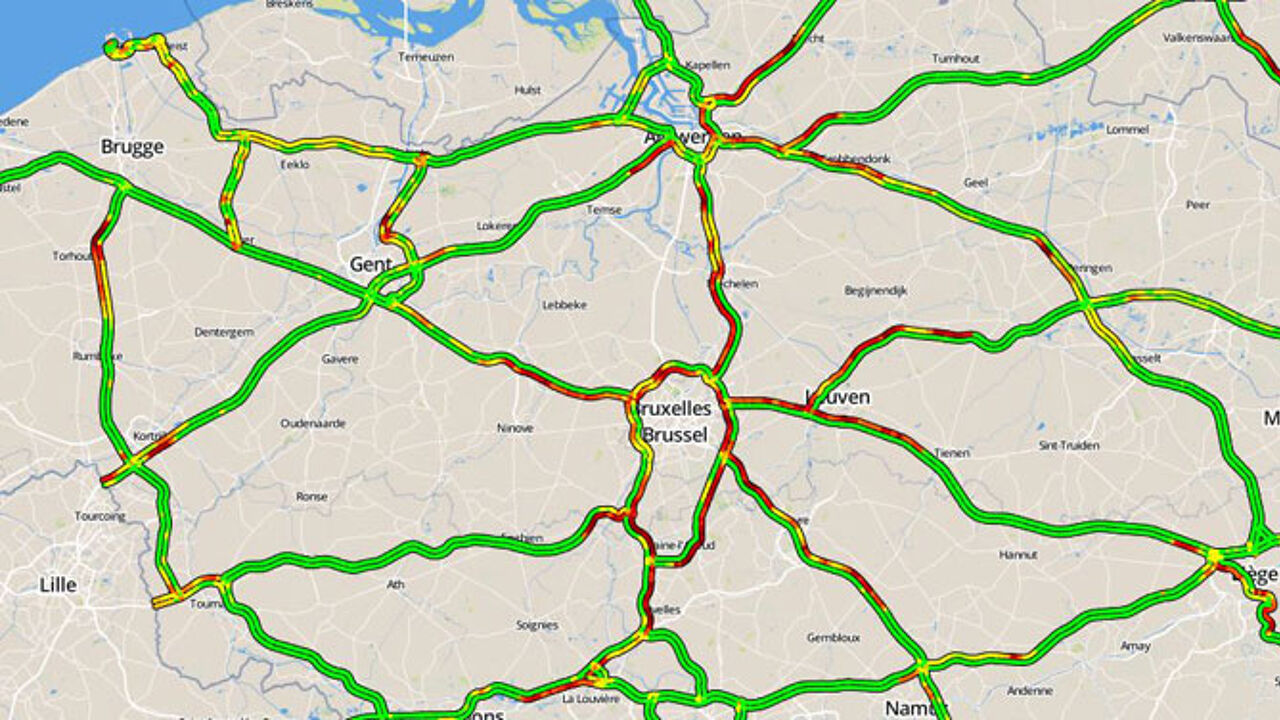 The rail strike forced commuters to take the car, especially in Wallonia and the Brabant provinces - the rail strike had most impact in Wallonia, and on rail services partly going through Francophone country, such as the west-east line linking the coast to Ghent, Brussels, Liège and Eupen, triggering problems around Leuven.
The morning rush hour was a disaster. Travel times from Limburg and Brabant to the capital climbed to two hours, and people coming from Mons and heading for Brussels even lost 3.5 hours. "In that case, motorists lost half a working day in the car", the VRT's traffic expert Hajo Beeckman said.
Many commuters got out of bed early to avoid the jams, but this didn't always work. An accident on the E314 from Limburg to Leuven and Brussels, caused tailbacks in Holsbeek as early as 6am. At the same time, morning rush hour just started earlier.