Belgians to build world's longest rail and road tunnel
An international joint venture involving the Belgian dredging firm Deme and the Belgian construction firm CFE has signed a contract with the Danish government for the design and construction of a rail and road link that will be built under the sea between Denmark and Germany.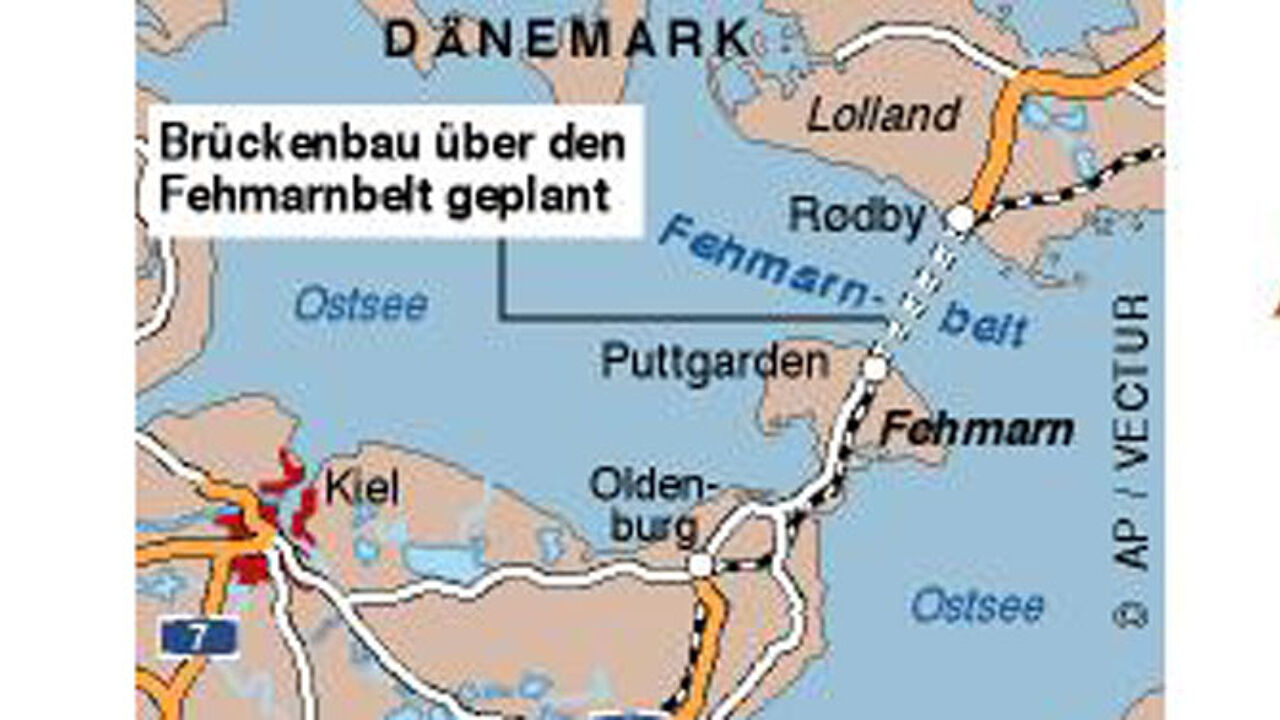 The contract is worth 3.4 billion euros. 700 million euros are earmarked for Belgian companies.
Deme and its parent company CFE have joined Vinci of France and BAM of the Netherlands in Femern Link Contractors. They now get the job of constructing the tunnel across the Fehmarn Belt. It will be the world's longest joint undersea road and rail tunnel.
Femern Link Contractors has landed contracts for the construction of the tunnel and a factory that produces prefab elements as well as a contract for the construction of access infrastructure, toll buildings and bridges.
The Fehmarn Belt will be 18 km long making it the world's longest under-sea joint rail and road tunnel. The tunnel including a 4 lane highway is being made from 89 concrete prefab elements that will be dug into the seabed. It will run from the German island of Fehmarn to the Danish island of Lolland and be ready in 2028.