A career first for David Goffin in Paris
In tennis, Belgium's David Goffin has reached the quarter-finals at the French Open. Slipping through to the quarters of a Grand Slam event is a career first for 25-year-old Goffin, one of the rising stars in tennis. Goffin beat Ernests Gulbis of Latvia in 4 sets.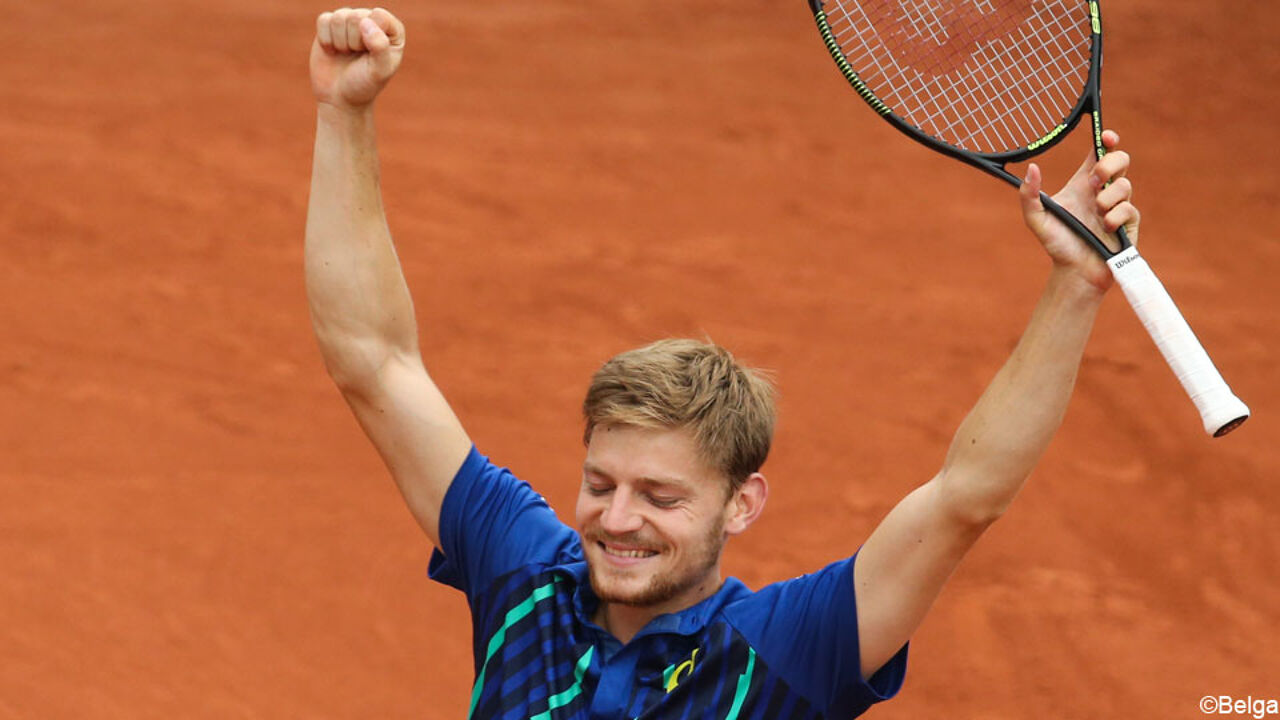 Goffin, the world's number 13, started as the favourite against Gulbis, the world's number 80 but one of the rising stars in tennis.
A tall player with a thundering serve, Gulbis took a strong start yesterday when the match was started despite a drizzle. At 0-3 for Gulbis, the match was suspended and postponed to today. Gulbis won the first set 4-6, but Goffin found his balance and won the next 3 sets, 6-2, 6-2 and 6-3 after 2 hours and 35 minutes of play.
After the withdrawal of Rafael Nadal, Goffin now has a chance to reach his first semi-final at a Grand Slam ever. To achieve this, he will have to move past Dominic Thiem of Austria, a top-15 player.
The last Belgian man to reach the last 4 at Roland Garros was Filip Dewulf in 1997. Dewulf now writes about tennis for the popular daily Het Laatste Nieuws.