Belgian Rail supremo wants "more freedom to act"
Jo Cornu, who is at the helm of the Belgian rail company NMBS, told the VRT that "it's essential that the management of Belgian Rail gets enough room for manoeuvre to determine the company's policies." Cornu was speaking about the strike and the present stalemate in the publicly-owned company. "Now, we are too dependent on political decisions and this process goes too slow." Cornu lashed out against those taking part in the wild-cat strike. He calls their actions "unacceptable."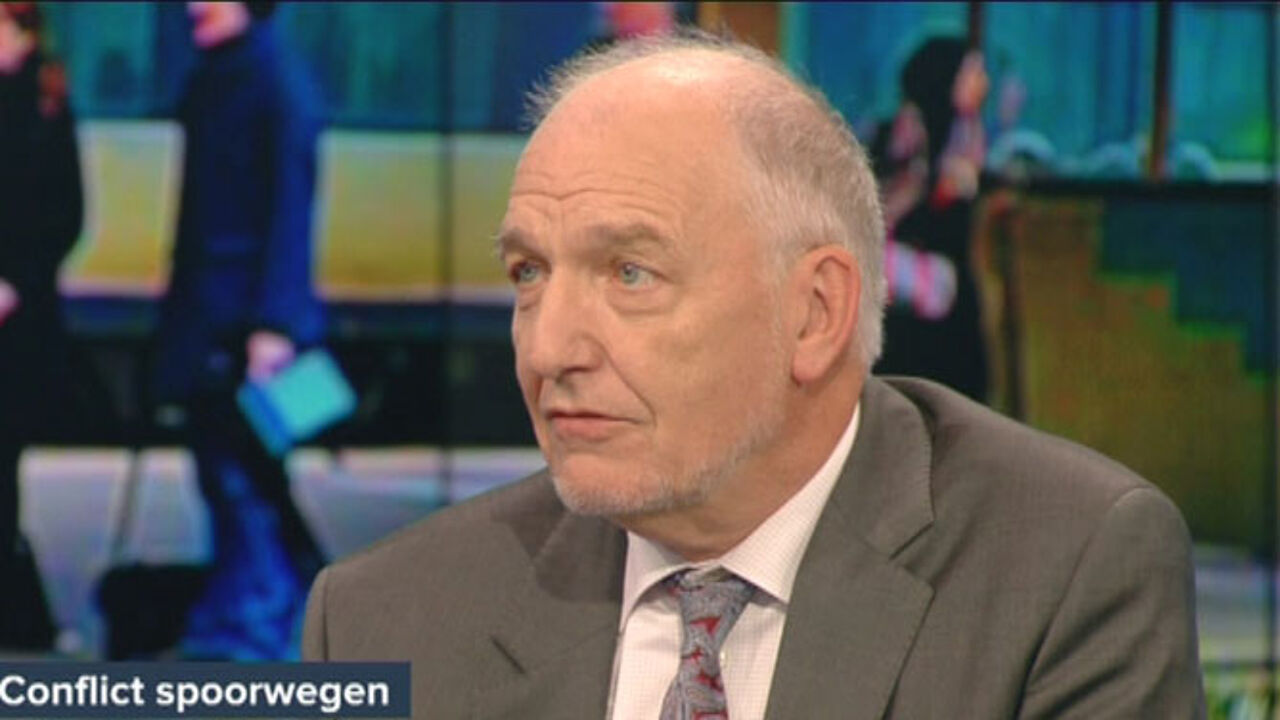 Jo Cornu only rarely gives an interview on television but was a guest in the VRT's 7 o'clock news yesterday. Cornu first gave his point of view on the latest strike and the demands voiced by rail workers. The issue is about a reduction of compensation days for workers - rail staff enjoy a 36-hour roster, but are doing 38 hours a week, red.
Cornu is talking about "anomalies" that had to be wiped out within Belgian Rail. The management wants to do away with compensation days for periods in which workers were ill or taking up holidays. Cornu calls it unacceptable that trades unions refuse to agree with this.
Productivity should go up, the management argues, and this is what concerns the unions. However, Cornu said that "in Flanders, only 6 percent of rail staff are on strike, so trades unions shouldn't say they are feeling the pressure from their members."
Major decision coming up in 2019
Cornu wants more room for manoeuvre for the management. "We are going towards a liberalisation. In 2019, the government has to decide whether the NMBS keeps its monopoly, or whether other players will be allowed." He is warning rail staff that the present strikes are not doing any good. 
The Minister for State-Owned Companies Alexander Decroo (Flemish liberal) proposed that Belgian Rail should maybe be partly privatised, as was the case for the telecommunications giants Belgacom (now Proximus) which fared well since (turnover and profit margins increased, but prices for products also went up, red).
The good thing about this, would be that the management would have more working space to take important decisions, Cornu said. Now, they are bound by the government's policy agreement and by political decisions if anything has to be changed. This process is much too slow, Cornu claimed.