Ship collides with bridge in Antwerp
The Albertkanaal in Antwerp was the scene of an unusual collision late on Tuesday. A ship carrying wood crashed into a bridge and got stuck underneath. One person sustained heavy injuries.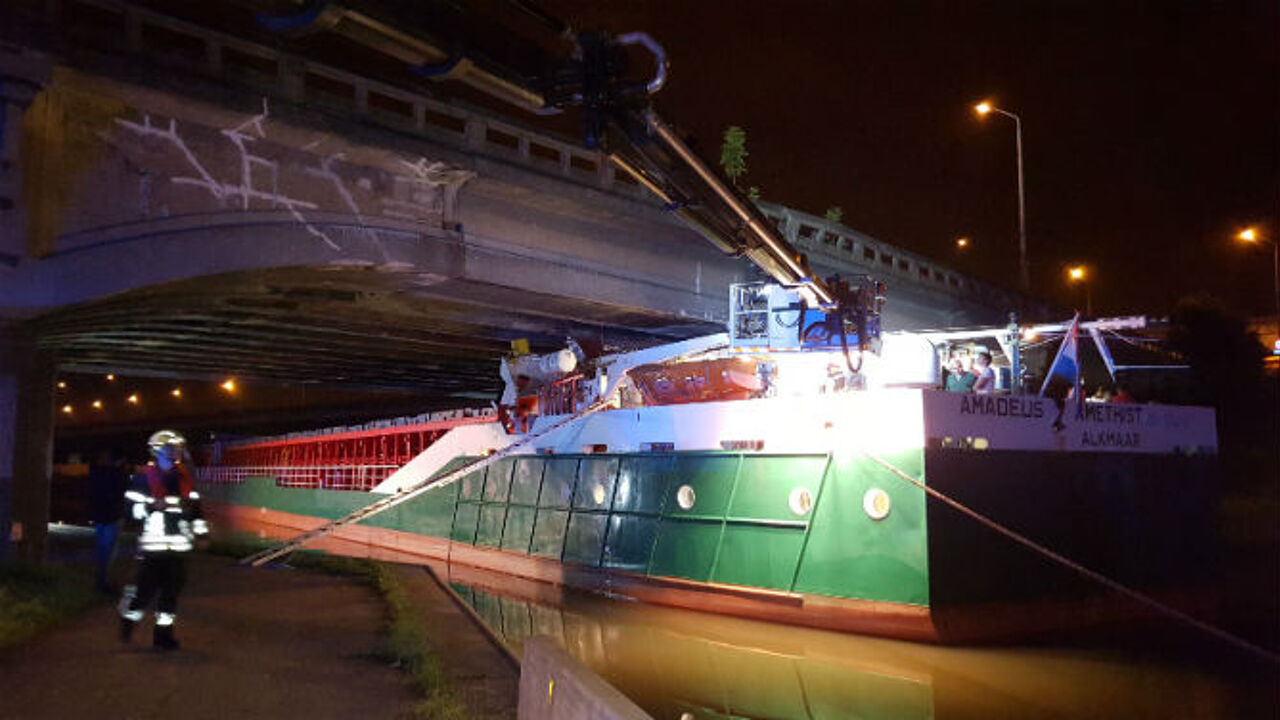 Water levels are particularly high after the recent heavy rains. The vessel's steering cabin had not been lowered sufficiently and hit the bottom of the bridge where it got stuck. The cabin was completely destroyed. The accident happened close to the Vaartkaai, at the bridge of the Ingenieur Menneslaan.
The only way to solve the problem was to make the ship heavier by filling it with water, explains police spokesman Wouter Bruyns. It could next be released.
There were 8 people on board when the accident happened. One person was heavily injured.