Baby giant panda born in Belgium after all
A giant panda was born at the Pairi Daiza animal park in Belgium last night. Mother Hao, who is on loan from the Chinese government as part of a breeding programme, and baby panda are both doing well. Hao underwent artificial insemination last February.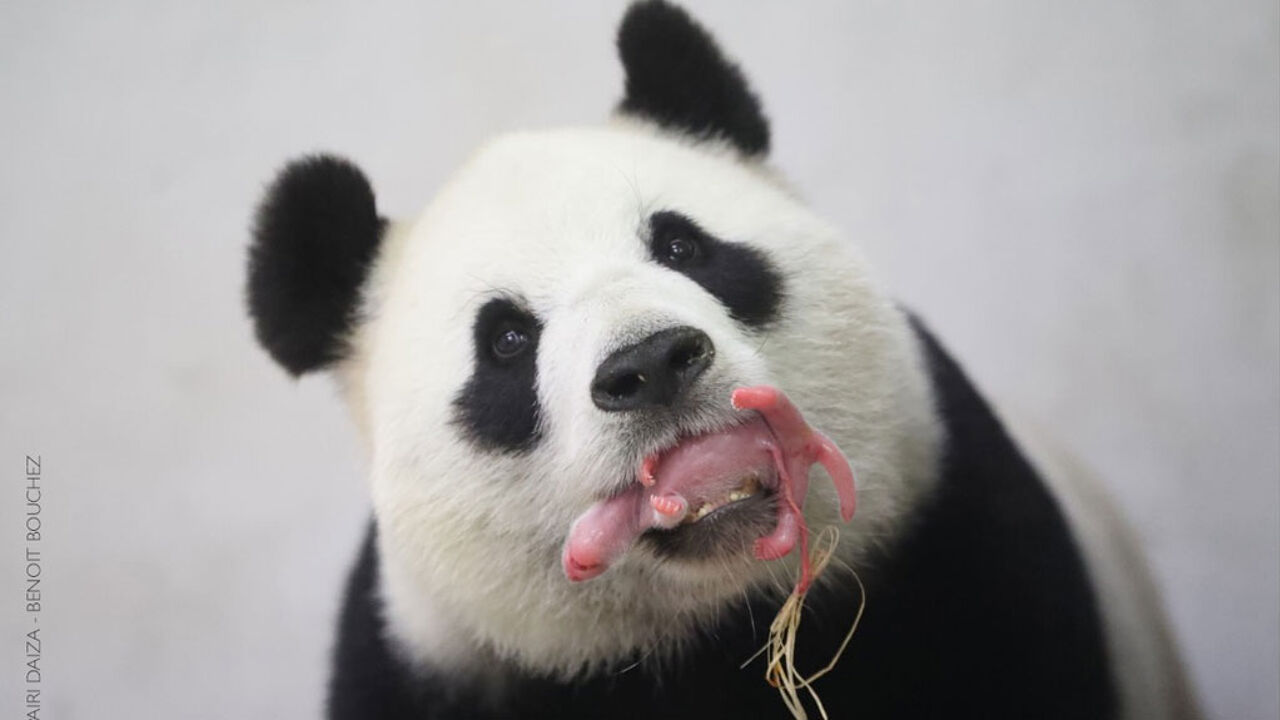 For many weeks it had remained unclear whether the insemination efforts had borne fruit. Today officials at the animal park are ecstatic. Breeding pandas is quite a chore as female pandas have a short annual window during which they can get pregnant. The Belgian animal care workers received the assistance of two Chinese experts who had been flown in especially to speed matters along.
A couple of weeks ago Hao Hao displayed clear signs she was pregnant though the length of her pregnancy remained something of a mystery. Unfortunately, an echography did not prove to be possible. The animal park felt pretty certain that the baby panda could be expected by the summer holidays.
Pairi Daiza are giving a news conference later this morning though Hao Hao and her baby will not be shown off just at the minute. The two pandas remain in the park's care centre. The animal park has published photographs of mother and baby on social media.
The as yet unnamed baby panda is only the third baby panda to be born in the EU. Pandas are an endangered species