Rail strike: no light at the end of the tunnel
Talks between the Belgian rail management and the trade unions failed to result in a breakthrough last night. Meanwhile the picture on the railways shows little change.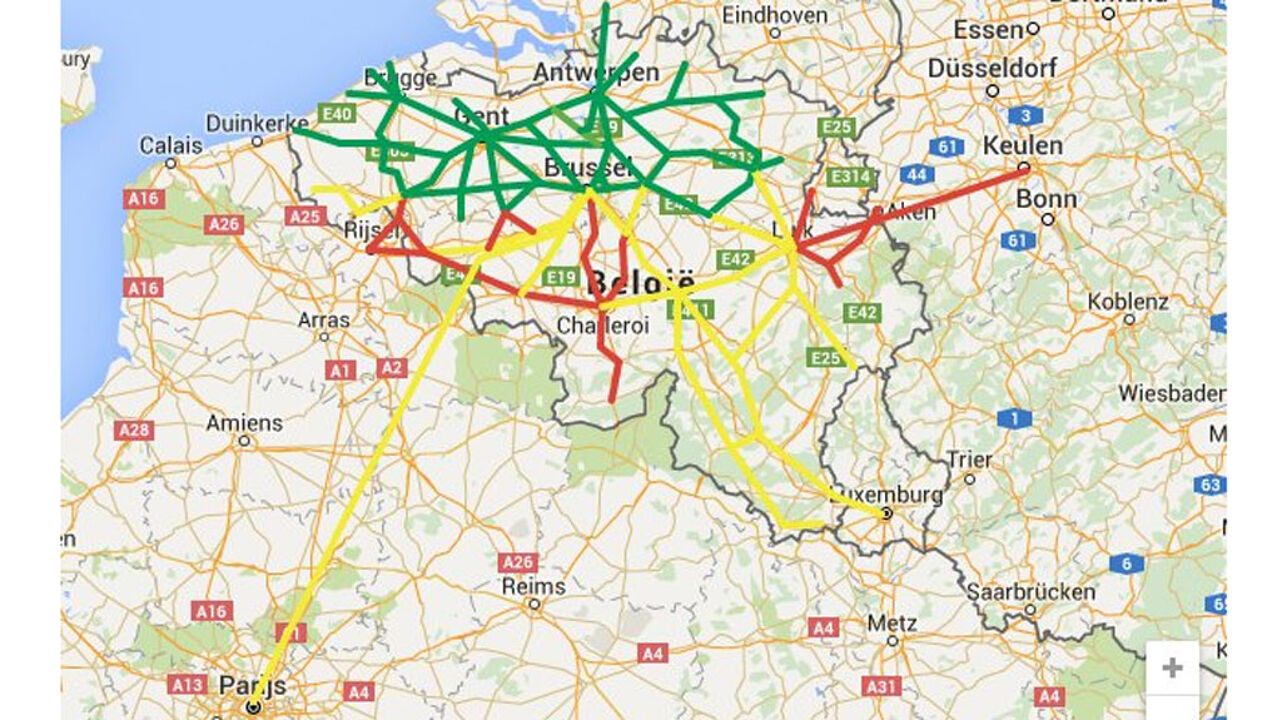 Belgian mobility minister François Bellot had signalled he was prepared to withdraw his controversial circular on a new interpretation of compensation days temporarily if the unions asked their members to return to work and go back to the negotiating table. A union spokesman insisted that the rail management was unaware of the minister's change of tack and was sticking to its guns.
The unions are putting the management proposal to their members, but as it is practically identical to one rejected earlier there is little chance of a speedy resolution of the rail strike that is in its eighth day.
The mobility minister and the rail management are insisting on a 4% rise in productivity. The unions say that the management cannot one-sidedly change an existing arrangement regarding compensation days.
Can I catch a train?
The service on the railways reflects the picture of the past few days. Belgian Rail claims 9 out of 10 services are operating in Flanders, while there is severe disruption in Wallonia. There were no significant problems in Flanders during the morning rush hour with 9 out of ten services operating on the Ostend-Brussels run; 85% of services to Brussels Airport and betwixt Antwerp and Brussels. Only 70% of services are running on the Liège-Leuven-Brussels line.
In Wallonia 35% of services were running at the start of the rush hour; this fell to 20% by 9AM.
The picture is not expected to change in the course of the day. The evening rush hour is always more problematic because of the concentration of services departing from the capital.