Suspended sentence for Brit who crashed bus with schoolchildren
A Belgian judge has sentenced a British coach driver to a three month suspended jail sentence after he became unwell and crashed a coach packed with British school children. The coach with 34 school children and six adults from Northern Ireland on board crashed into a bridge on the Dunkirk Brussels motorway.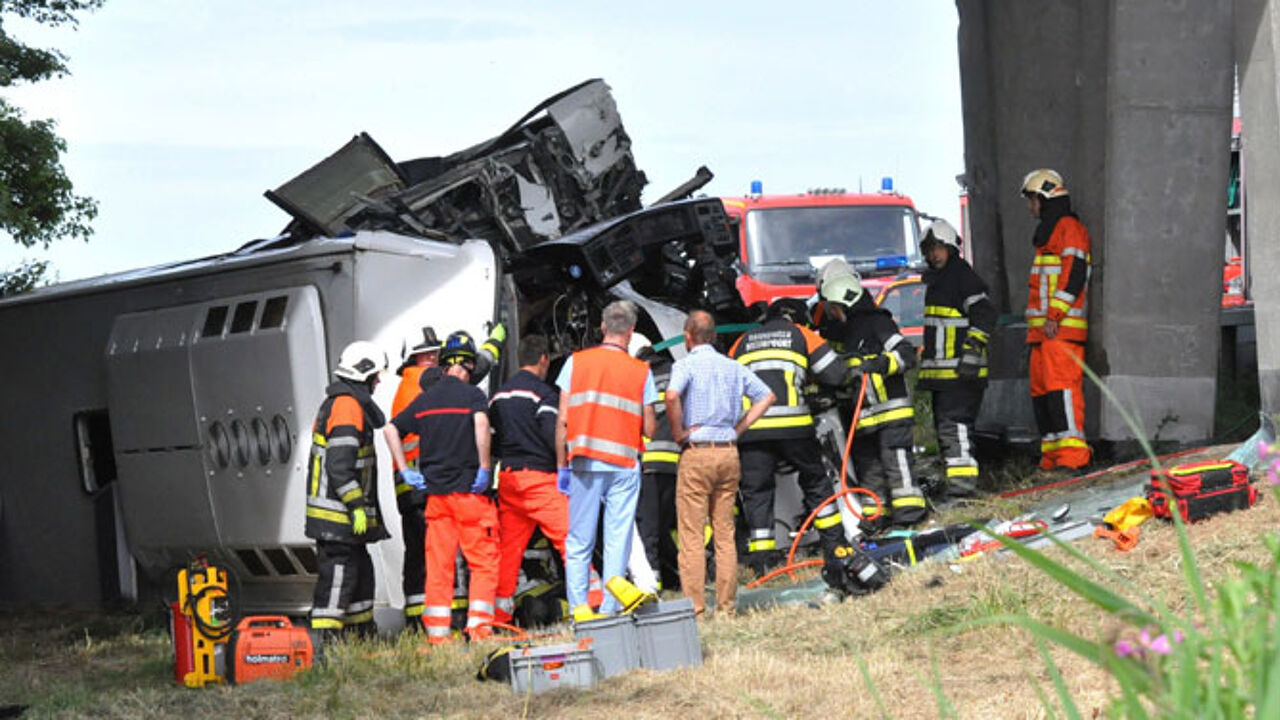 The driver is a heart patient. He experienced chest pains the previous day, but still decided to drive on. During the journey he experienced more and more problems driving and could only drive using his left arm.
The driver was convicted because he didn't stop driving. He should have had another driver take over. His licence has been withdrawn for three months too.