Persoon victorious against "Black Mamba"
The Fleming Delfine Persoon has successfully defended her WBC World Title against the Dominican boxer Christina Linardatou. The successful defence of the title came at the boxing gala in the West Flemish town of Roeselare. Speaking after her victory, Delfine Persoon told VRT Sport that "It was a dirty fight, but it takes two to box".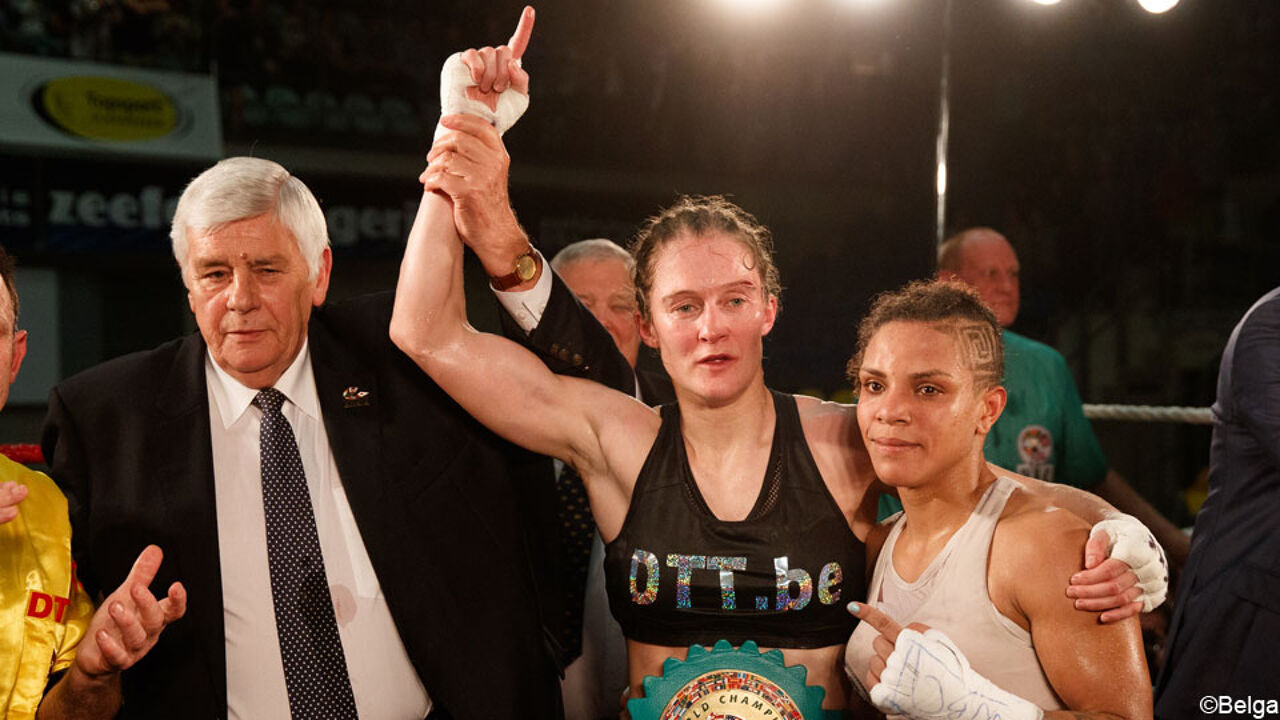 Just before the start of the fight, a minute's silence was held for the boxing legend Muhammad Ali who died on Saturday.
Delfine Persoon started as she meant to go on. However Christina Linardatou, also known as the Black Mamba, proved a difficult opponent. Although Delfine Persoon points lead was never really big, she looked certain of victory from the penultimate round. In the final round, egged on by the crowd Delfine Persoon ensured victory. The Sportwoman of the Year remains World Champion in four different boxing associations' competitions.
Speaking after her victory Delfine Persoon said "This victory is dedicated to the greatest boxer of all time" (Muhammed Ali).
Delfine Persoon still has dreams of competing in this summer's Olympic Games in Rio. "It remains a big question mark. I have been boxing for 15 years now, so I would rather go now than to Tokyo in 4 years' time. I hope that I will still be given a chance. I am not burned out just yet, but I will limit my number of fights".