Truckers to blockade motorways from 10pm?
The Federation of Belgian Hauliers (Febetra) is against a call for lorry drivers to mount fresh blockades in protest at the road charging scheme introduced in April. Angry truckers are planning to once again mount blockades on motorways.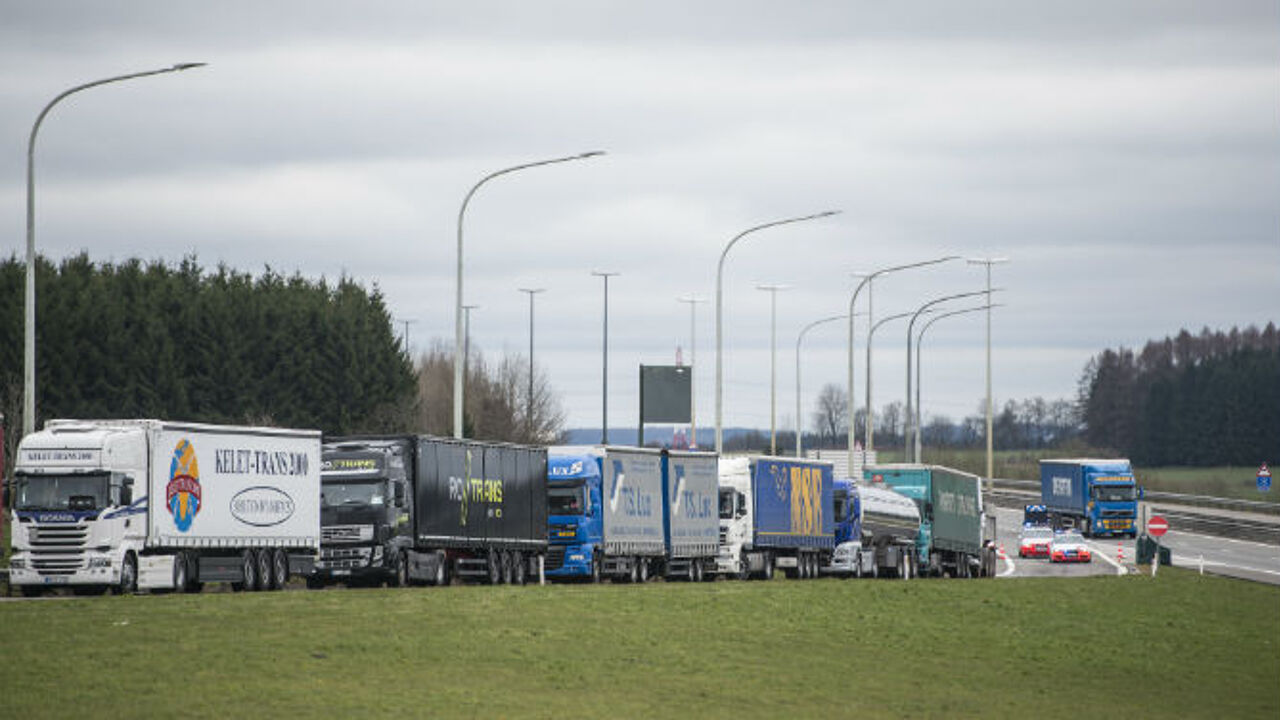 The call to blockade motorways from 10pm this evening has been spread via social media. Most of the blockades would be in Wallonia on routes to France and Luxembourg. The organisation SDI that represents owner-drivers and small transport firms has said that it supports the call, but doesn't know who is behind it is behind it.
However, Febetra's Isabelle De Maegt told VRT News that "We are of the opinion that blockades will only hit other hauliers. As far as Febetra is concerned, this kind of action is not the correct way to protest".
"Indeed there are issues with the road charging system. There are fines that have been incorrectly issued. We are trying to reach a solution through negotiation".
The truckers say that the road charging system doesn't work. Some drivers are reported to have been issued with 23,000 euros' worth of fines in the space of a month.