Three people are dead and nine others were injured as a result of a train collision between the Walloon cities of Liège and Namur. Several of the injured are fighting for their lives. The cause of the accident is being investigated. The accident happened when a passenger train ploughed into a freight train that was standing still at the time.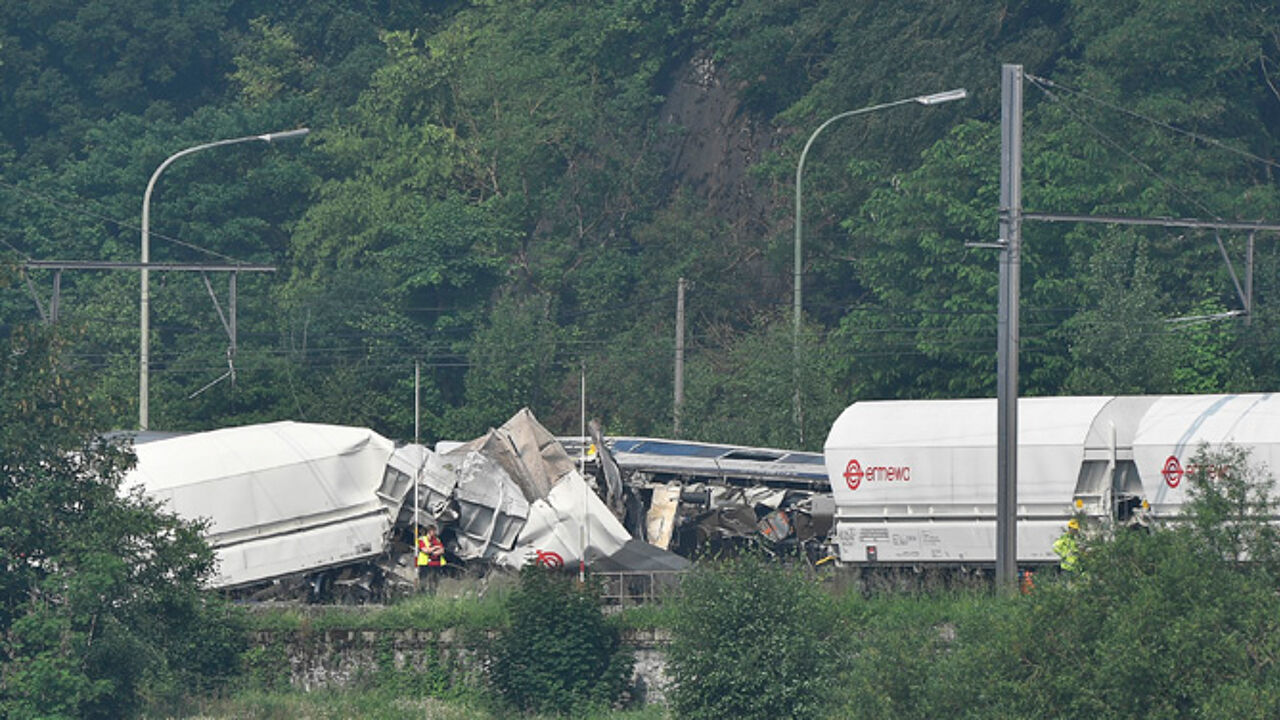 The accident occurred at Saint-Georges-sur-Meuse. The passenger train was travelling from Mouscron to Liers near Liège.
Just after 11PM last night it crashed into a goods train that had stopped for a red light. Two of the six carriages overturned and went off the rails triggering considerable damage. The first carriage is a complete mess. The driver and two passengers were killed.
There are fears the death toll could rise further. Injured passengers were taken to hospitals in Huy and Liège. In all some 40 people were on the train. 27 remained unscathed or could be treated on the spot. They were taken to nearby Flône Abbey were they were reunited with relatives.
Earlier in the day lightning strikes caused problems on the line. Rail track spokesman Frédéric Petit: "The accident is currently being looked at. A lightning strike as a possible cause is one of the avenues being investigated. It happened last night more or less in the same area. However, there are safety systems to ensure that rail traffic can occur safely. It will be the investigation that identifies the actual cause."