"Crash site signal not equipped with latest security system"
It has emerged that the signal at the site of Sunday's rail crash was not equipped with the latest security system, the TBL1+. The news came to light during a meeting between the rail track operator Infrabel, the NMBS rail company and the unions.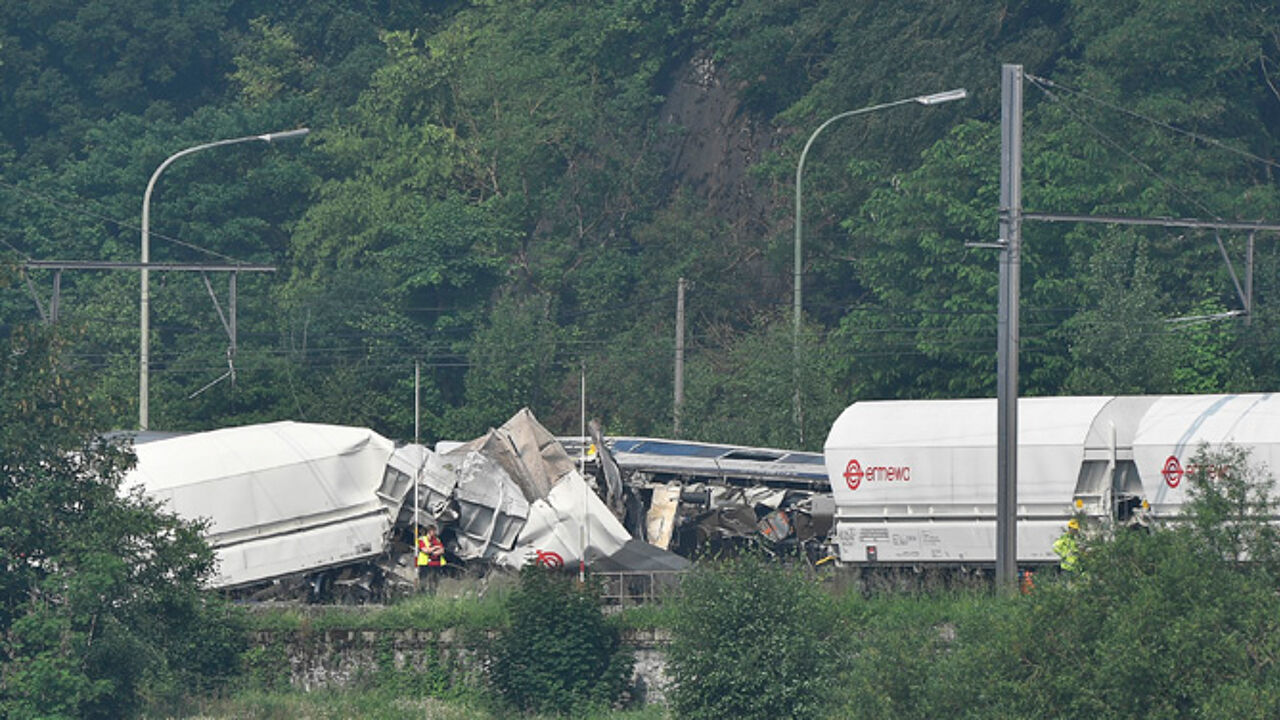 BELGA
Following the fatal Buizingen crash in 2009 the entire rail network was equipped with TBL1+. The system stops trains automatically if a driver ignores a signal at red.
Infrabel, the rail track operator, has been unable to confirm or deny the report. Rail track spokesman Frédéric Petit: "At the explicit request of the public prosecutor we are not providing information about the investigation or elements of the investigation. We cannot say anything about the signal."
Infrabel stresses that 7,500 of Belgium's 10,700 rail signals have been equipped with the latest technology covering 99.9% of the network.
The company states: "The actual coverage of this system was determined using objective criteria that were used to calculate the theoretical risk."
This means that the number of passengers and trains using the line and train speeds are taken into account.
The investigation into the crash in which three people were killed continues. On Tuesday the train's black box that records all movements was recovered.