44 migrants intercepted in Zeebrugge; governor asking federal help
44 migrants have been apprehended in a large-scale police action in the port of Zeebrugge. They were trying to find a lorry to get onto, in order to reach Britain.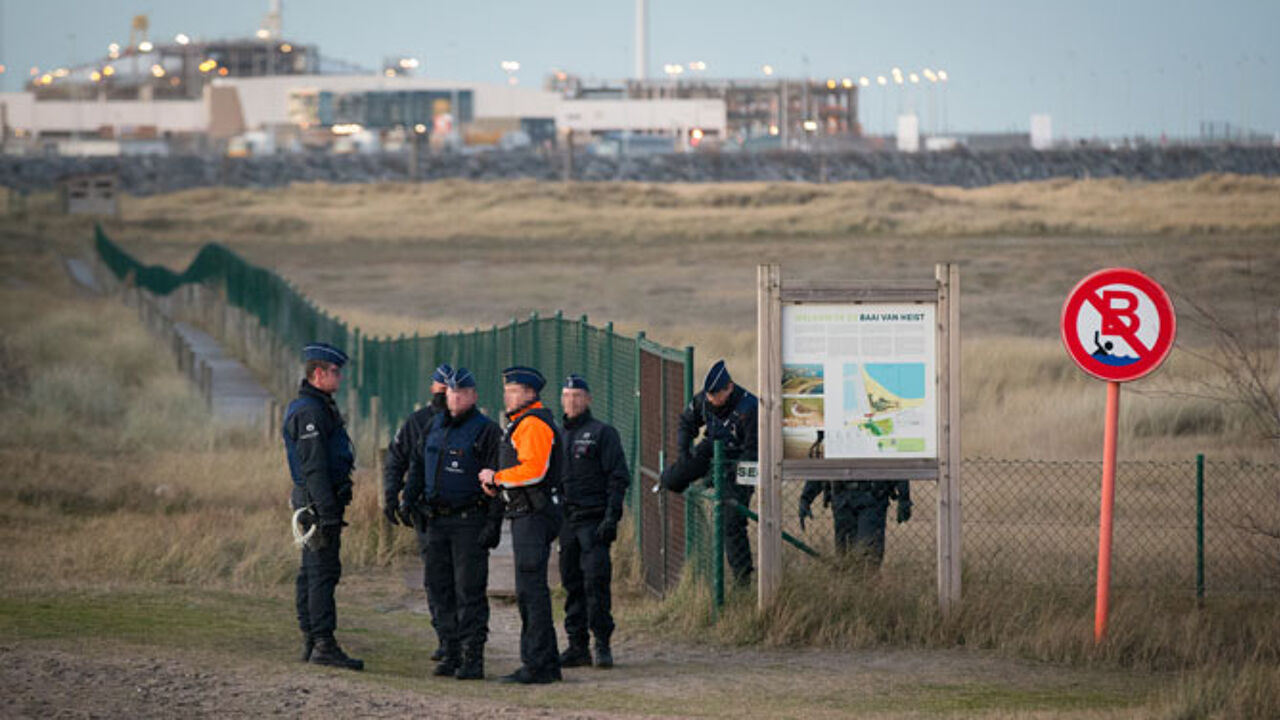 (archive picture: police at work in Zeebrugge)
The number of illegal immigrants at the Belgian coast has risen in the past weeks, which prompted a request by the West-Flemish governor Carl Decaluwé, asking federal police for assistance.
"We will have to stay alert. Last night's action proved the necessity to stage police actions on a regular basis, in order to keep things under control. When the summer season starts, we will have to step up our efforts, and I think it's important to get federal support for this."
The recent surge in figures
The number of so-called transit migrants was almost at 1,000 a month at the beginning of the year. This fell to a year-low of 335 in May, but figures are ballooning again in recent days. "We had 114 in the first 7 days of June", Decaluwé says, adding that a trend has been reversed again.
There are also many new nationalities in recent days, with many hailing from Iraq or northern Africa, from countries such as Algeria, Eritrea and even Morocco.