King opens world's biggest lock
Today King Filip officially opens the world's biggest lock, the Kieldrecht Lock in the Waasland Docks on the left bank of the River Schelde. The first ship to use the lock is the Grimaldi line's MS Grande Lagos. The new Kieldrecht Lock is 500 metres long, 68 metres wide and 17.8 metres deep, 4 metres deeper than the Berendrecht Lock on the right bank of the River Schelde.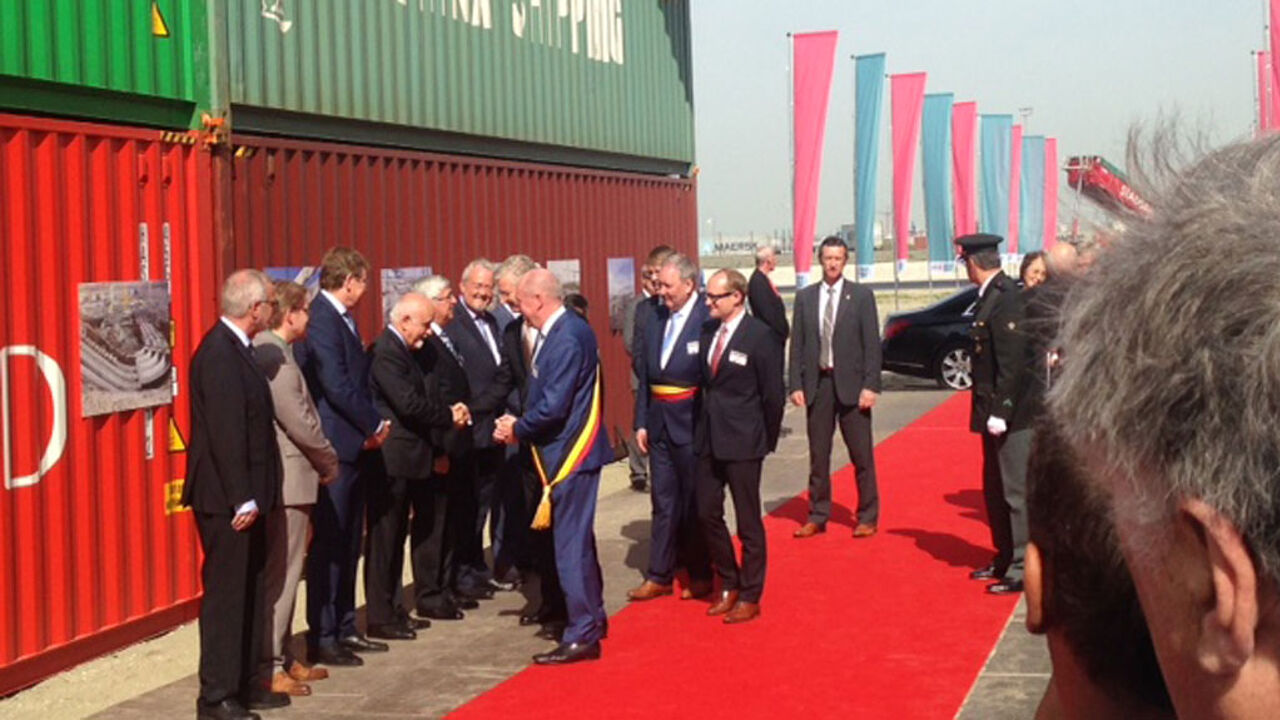 The new lock provides shipping with a second larger point of entry to the Waasland Docks, via the Deurganck Dock.
Contraction work on the lock got under way in 2011. Initially it was going to be called the Deurganck Dock Lock. However, early this year it was given what is to be its permanent name. The lock is called after the near-by village of Kieldrecht.
Of the past 5 years 9.1 million m³ of earth was dug out and 795,000m³ of concrete and 22,000 tonnes of steel used in the construction of the lock. Last year a 300metre long and 9 metre high mural was painted on the wall of the lock.
The lock has cost 382 million euro, making it 42 million euro over budget. The Flemish Regional Authority picked up most of the bill.
The lock was already filled with water last year. Today's official opening by King Filip will be attended by a number of other VIPs including the Flemish Transport Minister Ben Weyts (nationalist). The general public will be able to visit the new lock all weekend.