Long queues after airport power cut
The queues at Zaventem Airport, near Brussels were longer than normal on Friday morning after a power cut left the airport without electricity for some two hours. All flights at the airport were delayed as the power meant that passengers were unable to check in.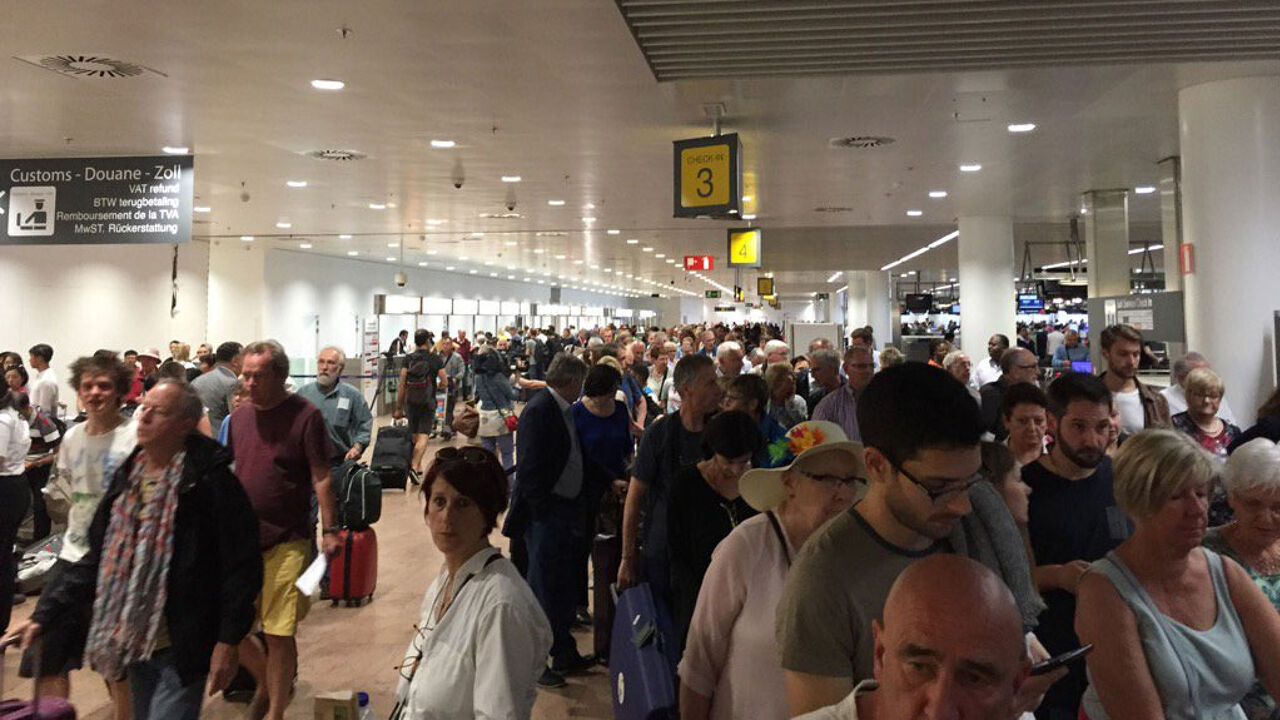 Although power had been restored by 8am, the backlog won't have been cleared before this afternoon.
Thousands of passengers were stood in line waiting to check-in, be were unable to do so as the computer system at the check-in desks was out of action due to the power cut. As the queues built up people were forced to wait outside the airport terminal building in the blistering son. They were given water while they waited.
The lights went out at the airport at around 5:45am. Only those that had checked in at home and only had hand luggage could board the plane.
Consequently, the departure of a number of flights was delayed.
Brussels Airport, the company that runs Zaventem, told VRT News that the cause of the power cut has now been identified.
"We have localised cause and further analysis is now needed". This should help find out while the emergency generator failed to work.