New Park Bridge connects London Tower and AP Hogeschool
Antwerp's Park Bridge has been slotted into place. The 170 ton steel construction is to connect the Park Spoor Noord neighbourhood to the 'Eilandje' soon.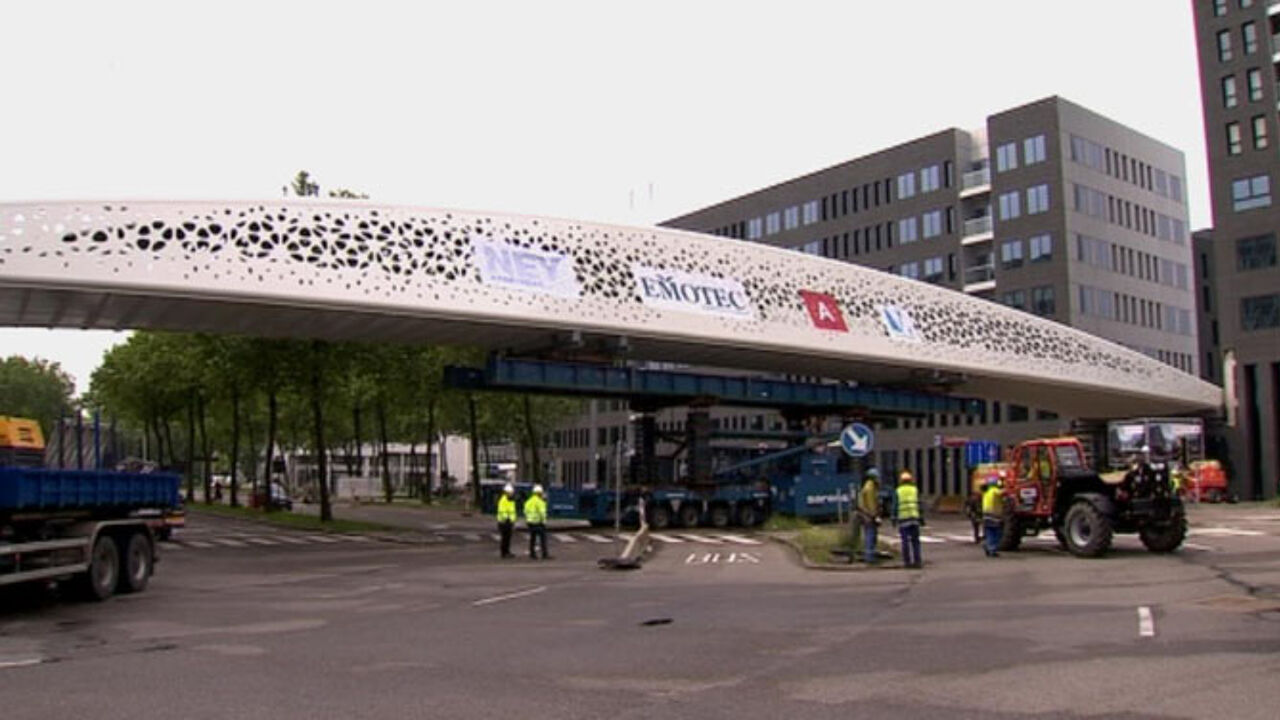 In 2007 Ney & Partners secured the contract for the foot and cycle bridge. Their steel design measures 67 metres in length and is 10 metres wide. The decorative pattern on the bridge is formed by thousands of openings. At night lighting inside the bridge will illuminate the construction.
The bridge was slotted into position between the London Tower and the AP Hogeschool building this morning.
The idea is to take the bridge into use in July after tests.