Belgian stabbed at Euro 2016
A Belgium fan has been stabbed in the fanzone in Lyon, one of the Euro 2016 venues. The Belgian was watching a match on a giant screen when he was involved in a fight with several Albanians. The Belgian is injured but is not in a critical condition the Belgian foreign ministry reports.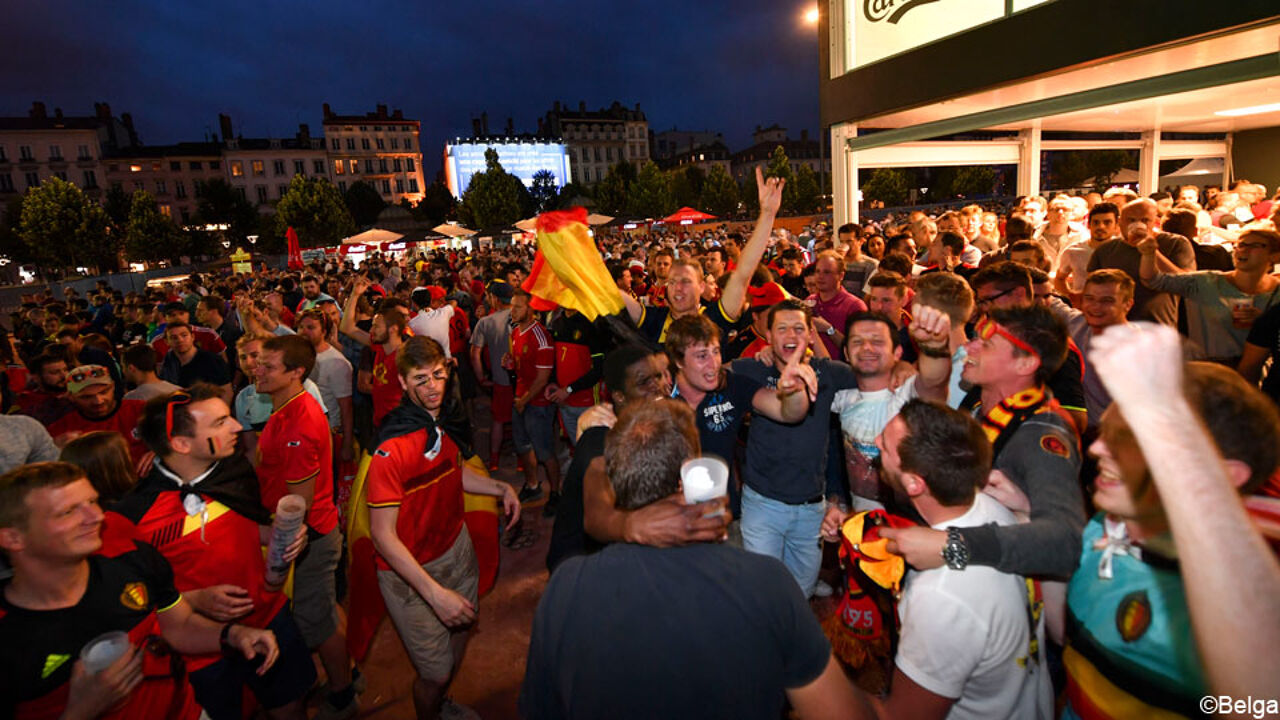 French sources speak of a rumpus involving two Albanians who attacked the Belgian and a French national each with a knife drawn. The Frenchman was stabbed too.
It's reported the Albanians were unhappy because the others were singing the French anthem with too much gusto.
This is the first serious incident in the Lyon fanzone in which police officers have had to intervene. Some 16,000 people were enjoying the football at the time. Stringent security is in force at the entrance to the fanzone. UEFA intend to investigate the matter.