Brussels-Ghent rail link restored after sabotage
Rail services between Ghent and Brussels have returned to normal after being heavily disrupted this morning due to signalling problems. These started after fire had been set to power cables supplying a local signallling station just south-west of Brussels. A case of sabotage, investigators concluded.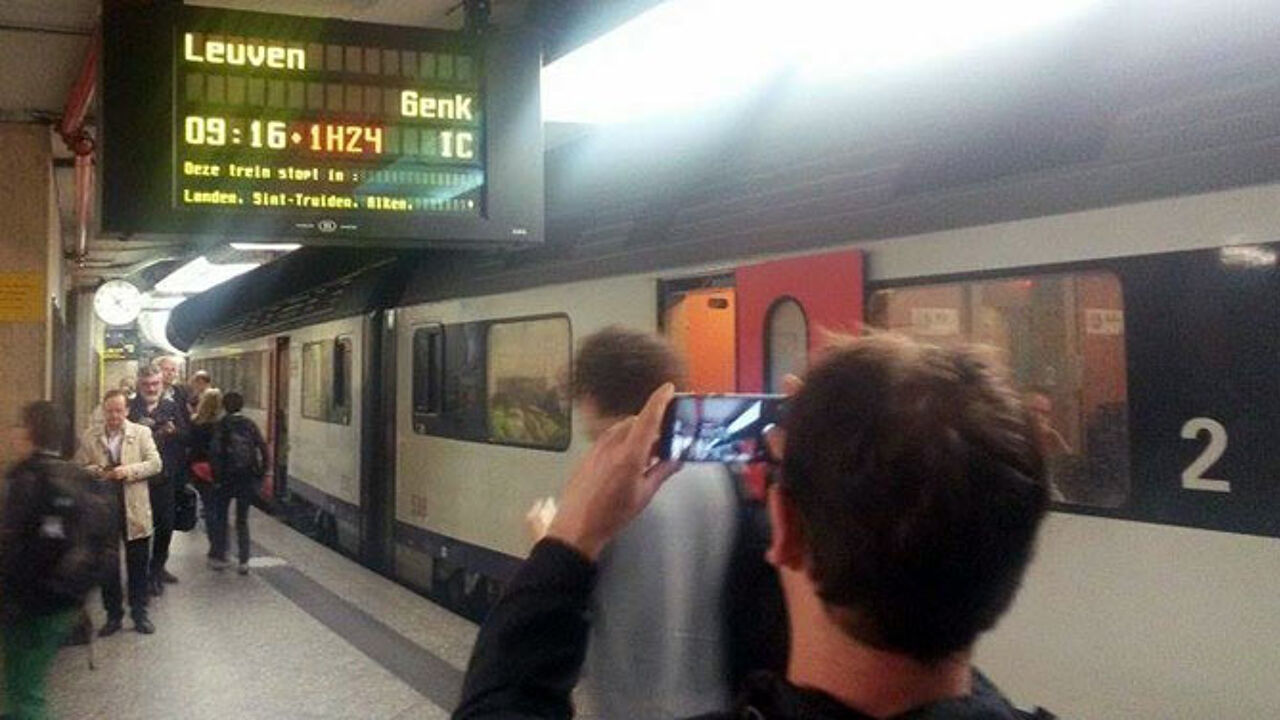 The so-called "fast line" (50A) could no longer be used as a result, with trains being diverted. Delays reached up to 1.5 or even 2 hours this morning while other services were scrapped.
Thomas Baeken of the rail infrastructure company Infrabel said that "it is obvious that somebody tried to set fire to power supply cables to one of the signalling stations. (...) This is very serious, in the first place because this incident jeopardises the safety of rail staff and passengers." The Brussels judicial authorities started a criminal investigation.
It is not clear yet who could be responsible and why this happened. Baeken said that it is much too early to think of a possible link with the strike that was called off. There was also sabotage at earlier rail strikes recently.
"Traffic jam" in Denderleeuw
Trains to Brussels were stuck in a "traffic jam" in Denderleeuw, where they were all being diverted towards a different line towards the capital.
The 8.40 train departing from Ghent to Genk in Limburg, arrived in Brussels Central station after exactly 2 hours' travel time, instead of the normal 36 minutes. Many passengers were seen taking pictures of the delay time with their smartphones or tablets (main photo) upon leaving the carriages.
Passengers had been allowed to leave the train though in Denderleeuw, where an exceptional stop had to be made in the traffic jam. (photo below) However, rail services slowly resumed in the late afternoon. Around 4.30pm, both tracks were operational again. There could still be delays though during the evening rush hour.