3 terror suspects remain behind bars
40 house searches were carried out on Friday night in 16 different municipalities as police staged a large-scale anti-terrorist operation. Some 40 people were apprehended with 12 remaining behind bars on Saturday. Of these 12 people, 9 were eventually released after further questioning by examining magistrates. This means that 3 suspects remain in prison. Telephone taps revealed terrorists were discussing how the Rogier Square could be a potential target.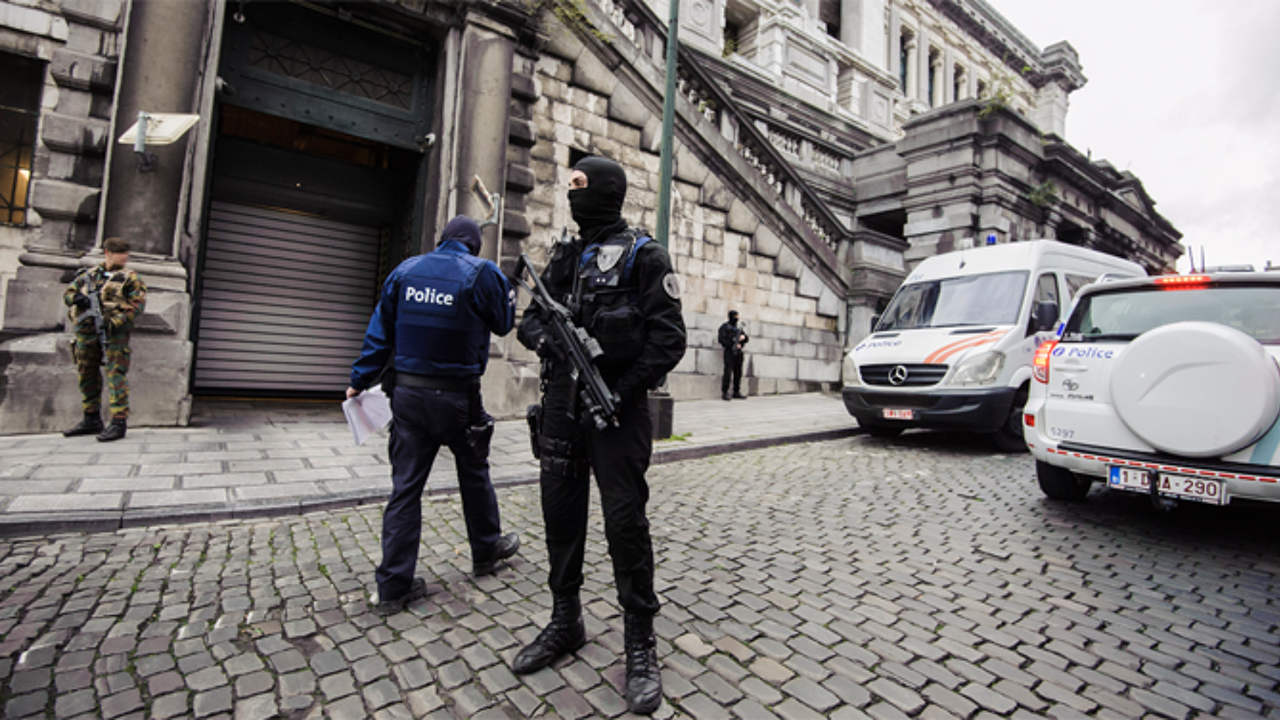 "Apparently the judicial authorities had gathered information about a new terrorist cell that wanted to stage a terror attack, possibly in the coming days", the VRT's judicial expert Philip Heymans explains. "Police and magistrates estimated it was time to intervene, staging 40 house searches in 16 different municipalities, mainly in Brussels but also in Ninove (East Flanders), Tubize and Liège."
Over 150 garage boxes were also searched, but no weapons or explosives were found.  12 had to stay behind bars on Saturday for further questioning. Among the 12 are family or friends of terrorists featuring in previous cases like the El Bakraoui brothers (who both blew themselves up in the Brussels attacks) or Mohamed Abrini (aka "the man with the hat" seen in Zaventem, photos below). However, no link can be established between this group and the 22 March attacks." In the end, 3 suspects remained in prison.
The judicial authorities did not want to supply any details about the persons who were arrested or items found during the house searches "in the interest of the investigation."
"Terrorists discussing terror attack at Rogier"
On Saturday, more (unofficial) information was coming in. While it is unclear which place the terrorists were targeting exactly, they are said to have done reconnaissance work in the area of the Rogierplein, between the North station and the shopping street Nieuwstraat.
Rogier is hosting a fan village for the Red Devils, the national football team, during the course of Euro 2016. This means it is a place where a lot of people gather to celebrate and party. "Telephone taps revealed how the suspects would operate", Philip Heymans explains. This being said, it is not certain they had actually decided to strike there, but it could have happened during one of the matches of the Belgian team, this afternoon against Ireland or next Wednesday against Sweden.
Belgian man arrested yesterday
Only yesterday, a new terror suspect was arrested in connection with the 22 March Brussels attacks. It's a Belgian man who is 31 years of age. He is facing charges of membership of terrorist group and involvement in terrorist killings.