Extra police protection for four top politicians
Four leading Belgians politicians and their family are receiving extra police protection since yesterday. The news was reported by Het Nieuwsblad and confirmed to the VRT news desk. The Belgian Prime Minister Charles Minister is believed to be among the four.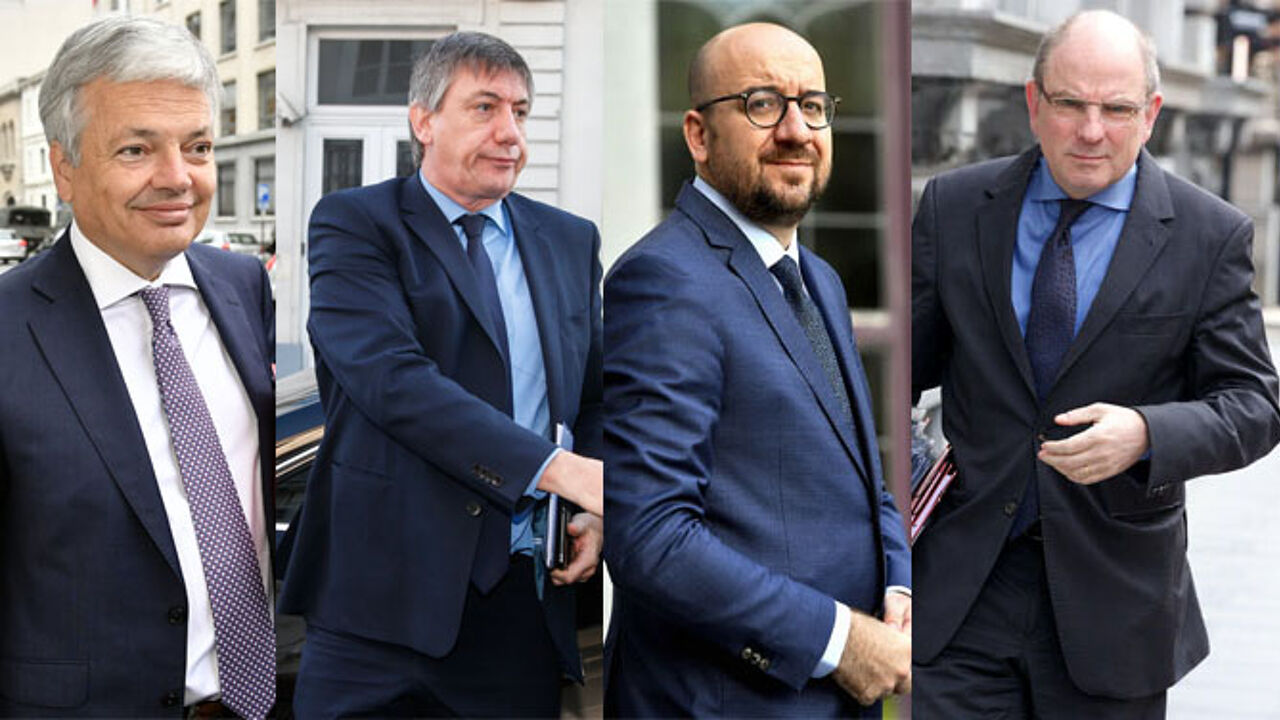 The body analysing the terror threat (OCAD) had indications that terror units were targeting four key ministers. The four are said to be PM Charles Michel (Francophone liberal, MR), Foreign Minister Didier Reynders (MR), Interior Minister Jan Jambon (Flemish nationalist, N-VA) and Justice Minister Koen Geens (Flemish Christian democrat, CD&V).
The ministers themselves were not keen to comment on this, but they could be seen in the company of a body guard this morning, on their way to a special security council which was held taking into account the latest developments, Mr Geens confirmed he had received "close protection": "They apparently had their reasons for this and explained us why. We are undergoing this in a calm manner."
The four may be under threat, but there was no concrete information about imminent attacks. The terror threat level for the politicians thus remains at 3, and has not been lifted to 4.
According to Het Nieuwsblad, police protection has been installed for at least one week.