Belgian MPs visit Bataclan
A delegation from the Belgian Parliamentary Commission set up to investigate the circumstances surrounding the 22 March terrorist attacks is on a working visit to the French capital Paris. The commission members will hold meetings with a number of French experts.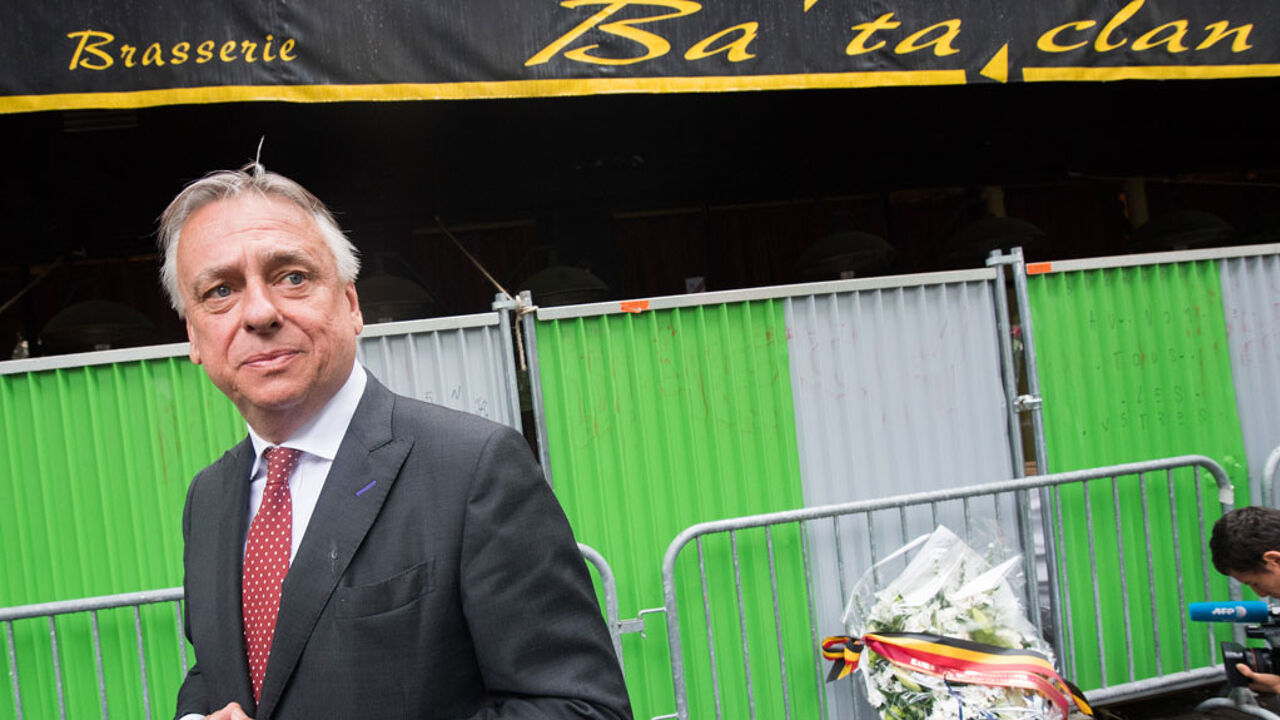 On Monday morning they visited the Bataclan concert hall where 90 people were killed in a terrorist attack on Friday 13 November 2015. The Chairman of the Commission Patrick Dewael (Flemish liberal) held a short speech outside the Bataclan.
The visit clearly made an impression on him as he told journalists afterwards that. "It was humbling. I still can't get my head around what makes people want to do something like that. They want to hit us by striking at the values we hold dear. This is why it is important that we take a stand together."
European cooperation
During his short speech, Mr Dewael said, "We will only win the fight against terrorism by working together. This is the case with Belgium and France with our joint investigation and our parliamentary commissions. Cooperation at European level is also important with an exchange of intelligence, joint operations to guard the borders of the EU and greater cooperation between police services".
Mr Dewael called on us to carry on defending and promoting our common values.
"The values that unite us are so much stronger than that deadly hate. Democracy, the rule of law, equality between men and woman and for sexual minorities, the division between belief and state, our tolerance and our solidarity."
Mr Dewael concluded by saying that inclusive policies that serve to emancipate are needed if we are to destroy the breeding ground for terrorism.
"And we as parliaments should do all we can to ensure security without threatening democracy or the rule of law."