City 2 bomb scare: a question of salt and biscuits
A mentally ill man caused a huge bomb scare in the Brussels City 2 shopping complex early this morning. The mall and part of the Brussels Nieuwstraat were closed at a first stage, when things looked very serious. A suspect was apprehended, a man with mental problems who in the end confessed he made up the whole story - including the bomb belt he said he was wearing.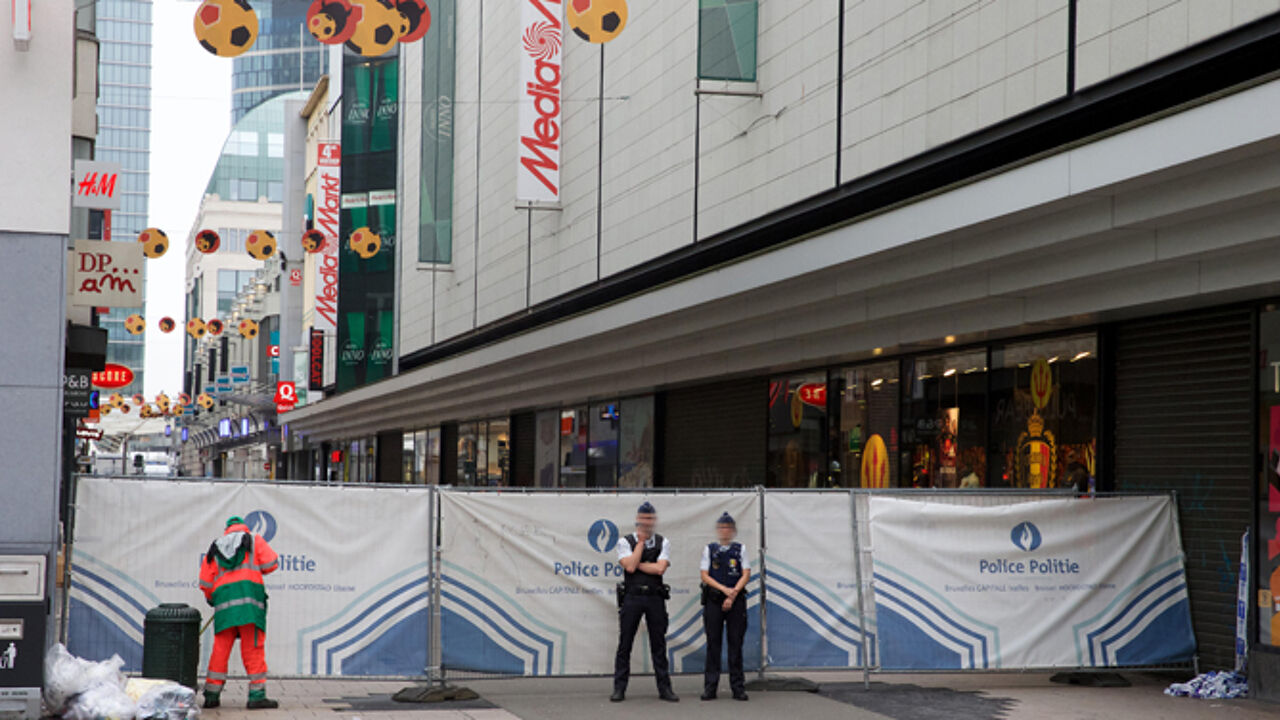 A large safety perimeter was installed after the alert had been issued. It seemed as if a man was carrying a kind of bomb belt to blow himself up. No risks were taken and the area was closed for all people. However, the judicial authorities later confirmed that the suspect was not carrying explosives.
The man was taken in for questioning and had a bizarre story to tell (see below). The crisis centre convened once again after the City 2 bomb scare. Premier Charles Michel told a press conference that everything is under control and that the security services remain vigilant.
The atmosphere has become more tense again after a terrorist unit - possibly preparing a terror attack in Brussels during Euro 2016  - was dismantled on Friday night. On Sunday, a bomb alert closed the Central Station, but it was also false alarm.
"I was dropped off at City wearing a bomb belt"
Brussels police received an alarming call around 5:30am. A man told them he had been abducted and dropped off at the Nieuwstraat with a bomb belt around his body. Police and the bomb disposal unit DOVO rushed to the scene and immediately closed the area. The man claimed that the belt could be set off from a distance by someone else.
However, DOVO experts found out that the belt contained nothing else than salt and biscuits, the Brussels judicial authorities said. His story is being investigated. The Francophone daily Le Soir said it had pictures and sent a tweet (see below).
The suspect has a past record with investigators, but also has mental problems. "He is someone who could be suspected of having a link with IS", Justice Minister Koen Geens explained. This link will be investigated, but does not seem very strong at present. The public prosecutor demands the man be detained.