Jihadi fugitive detained in Antwerp
One of the leaders of the Islamist group Sharia4Belgium has been detained in Antwerp. Saïd M'Nari was detained on Saturday. He is reported to have recently returned from Syria where he fought alongside Islamist terror groups.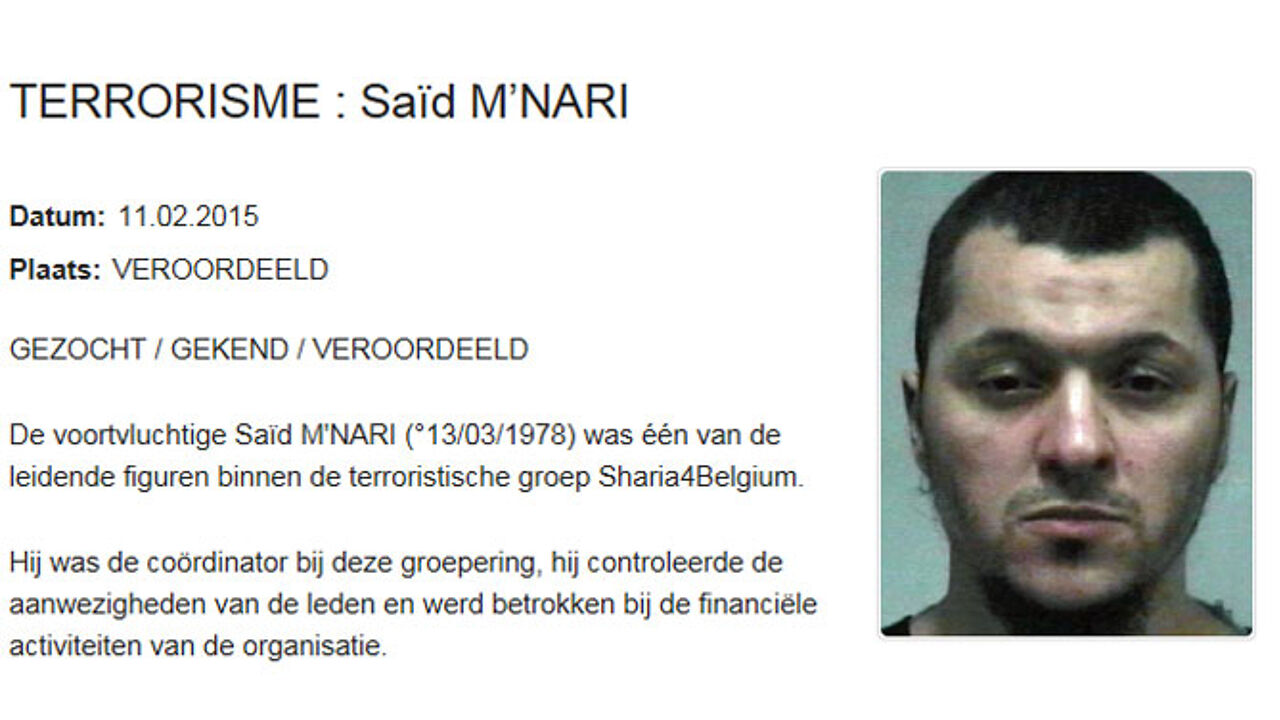 Saïd M'Nari was the coordinator of the since banned group Sharia4Belgium. He took over the leadership of Sharia4Belgium after the arrest of the organisation's them leader Fouad Belkacem. Mr M'Nari left for Syria in March 2013, where he guarded a number of other young men that were being held there.
While in Syria he is sentenced in his absence to 12 year's imprisonment at the end of a case brought against the members Sharia4Belgium. Saïd M'Nari is reported to have only returned from Syria recently. His return could be linked to the territorial losses that have been suffered recently by the so-called Islamic State.
The "capital" of the self-proclaimed Caliphate Raqqa where Saïd M'Nari is said to have stayed has been the target of air attacks for the past two years.
This is one of the reasons why a growing number of foreign jihadi are returning to their home countries, including Belgium.
Consequently, the Chief Prosecutors' Council has decided that dealing with jihadi that have to Belgium from Syria must be an absolute priority.