Part of Flinterstar wreckage recovered from the sea
The salvage operation for the cargo ship Flinterstar is going on. This morning, the front part of the ship was lifted from the water with a giant crane. The operation is going smoothly and could be finished ahead of schedule. The aim is to have everything out of the way by winter.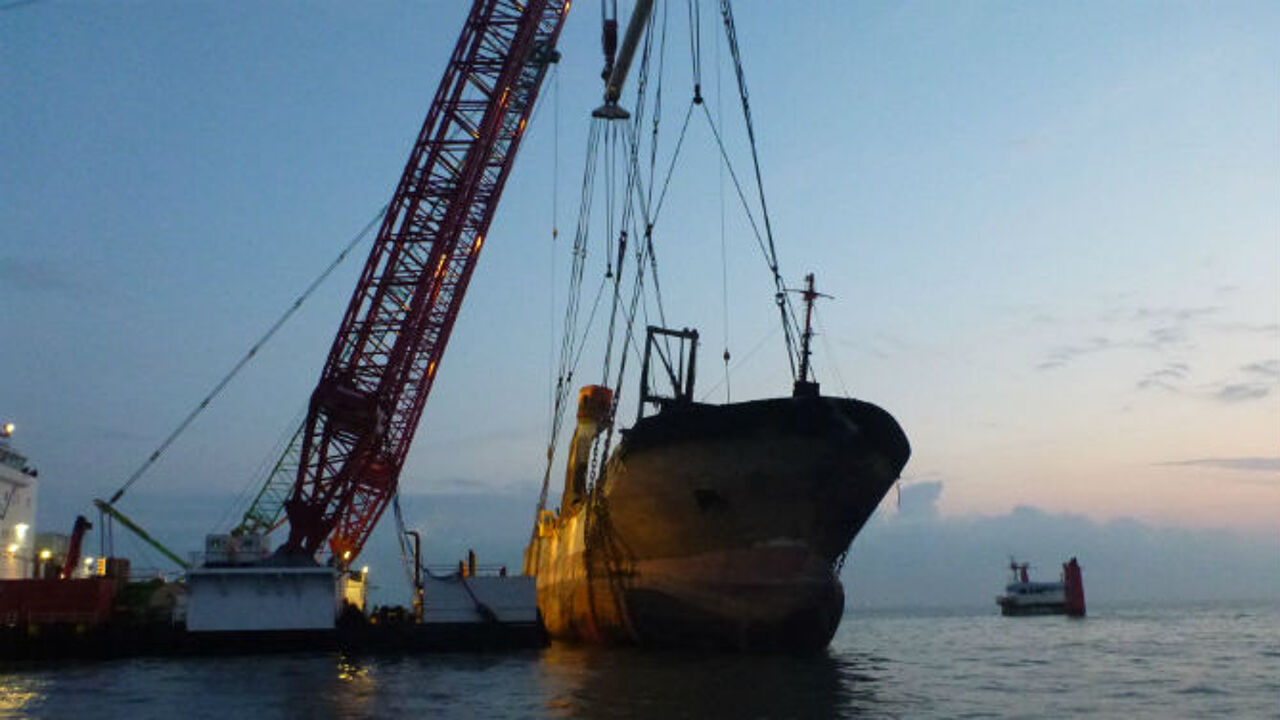 The Flinterstar had a collision with a gas tanker on 6 October. The cargo vessel sank and ended up lying on a North Sea bank off the Belgian coast. The first phase of the dismantling operation finally kicked off a couple of weeks ago.
The front part was recovered this morning. It will be transported to the port of Ghent for recycling.