Belgian PM slams Brexiteers for "surreal" situation
"Some think that Britain needs more time. I hear this, yes, but I find it strange. It's a type of surrealism." It's a quote from the Belgian PM Charles Michel at the two-day European summit. It was an emotional day yesterday, with Commission President Jean-Claude Juncker asking why the Leave camp does not have any plan.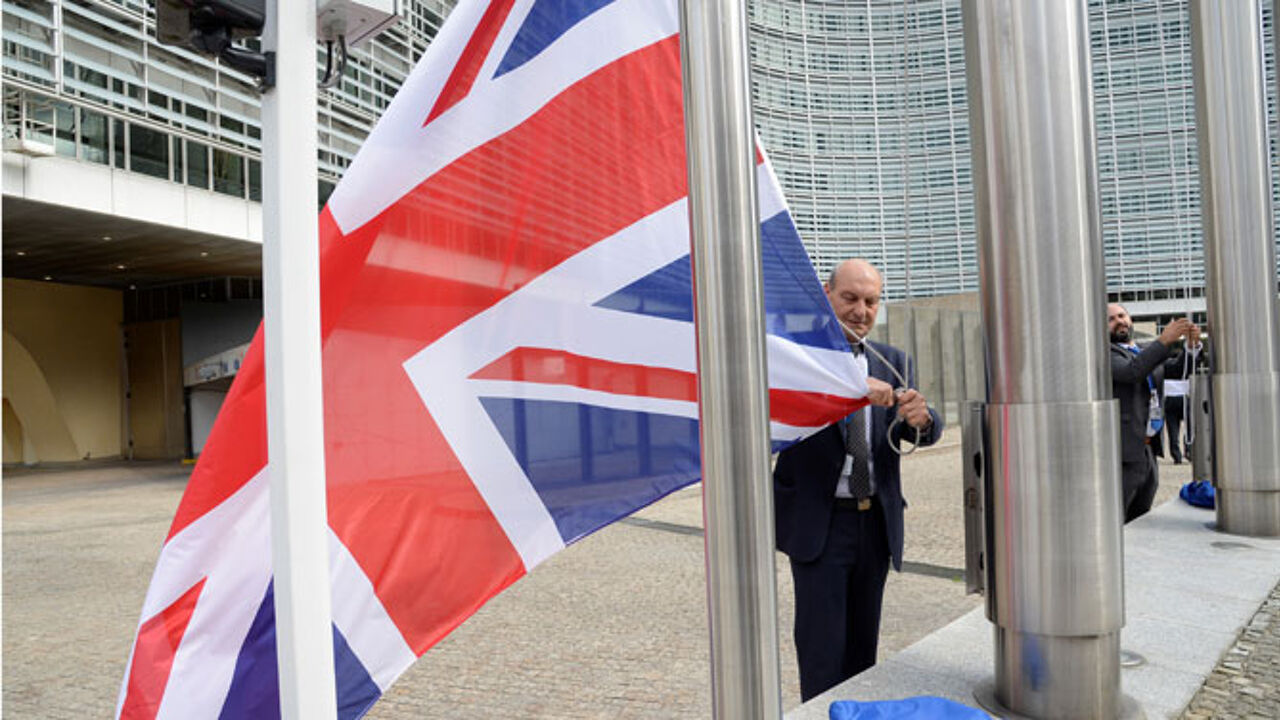 AFP or licensors
While the British PM David Cameron had his last European summit last night - talking to fellow leaders during his last dinner - his Scottish counterpart Nicola Sturgeon was received by Juncker this afternoon. Sturgeon was to meet European Parliament President Martin Schulz first in Brussels to discuss the future, but European Council President Donald Tusk turned down her request for a meeting, his spokesman said.
Diplomats said that a high-profile welcome for Sturgeon could be interpreted as a European encouragement for secession. It all shows how sensitive the issue is.
Juncker slams Leave camp
Juncker expressed his astonishment about the fact that the Leave camp had no clear plan for the way out: "I thought that those wanting to leave would have a plan, a project or a global vision. I can't understand this." Juncker thus showed his understanding for Cameron's request that he needs "some time to think, because he was Remain campaigner."
Charles Michel: "Surrealism"
Meanwhile, Charles Michel wants things to move. No time should be lost, he repeated, because uncertainty is the worst thing you can have in hard economic times. "Some think that Britain needs more time. I hear this, but I find it strange. It's a type of surrealism", he told reporters. "Those that campaigned hard for a Brexit, want more time today to determine a strategy. A very strange situation, if you ask me, and a kind of surrealism".
It seems that not much is going to move before Britain has a new government, but a successor for David Cameron will only be installed in September or October. Meanwhile, no informal talks can be held with the Brits, EU leaders agreed.
Merkel: "No cherry-picking"
Michel's wish contrasts with Angela Merkel's point of view. The German Chancellor wants to allow Britain the necessary time, but also warned that this should not take too long.
She persuaded fellow leaders to give London more time to hand in the formal notice to quit, but added that the Brits shouldn't drag the process endlessly, and also warned London that a new government can't start "cherry-picking" the best parts of EU membership benefits.
This morning, the 27 remaining EU member states are discussing their future without Britain, trying to draw lessons from what happened. Should the EU change, and in which direction should the bloc go?