Health dividend from smoking ban
According to figures from the University of Hasselt, the smoking ban is saving lives in our region. Over a six year period there were 3,040 fewer deaths from heart attacks. The University of Hasselt's findings appear in articles published in Thursday's editions of the dailies 'Het Laatste Nieuws' and 'De Morgen'. Meanwhile, the cancer charity 'Kom op tegen Kanker' has called for yet stricter anti-smoking laws.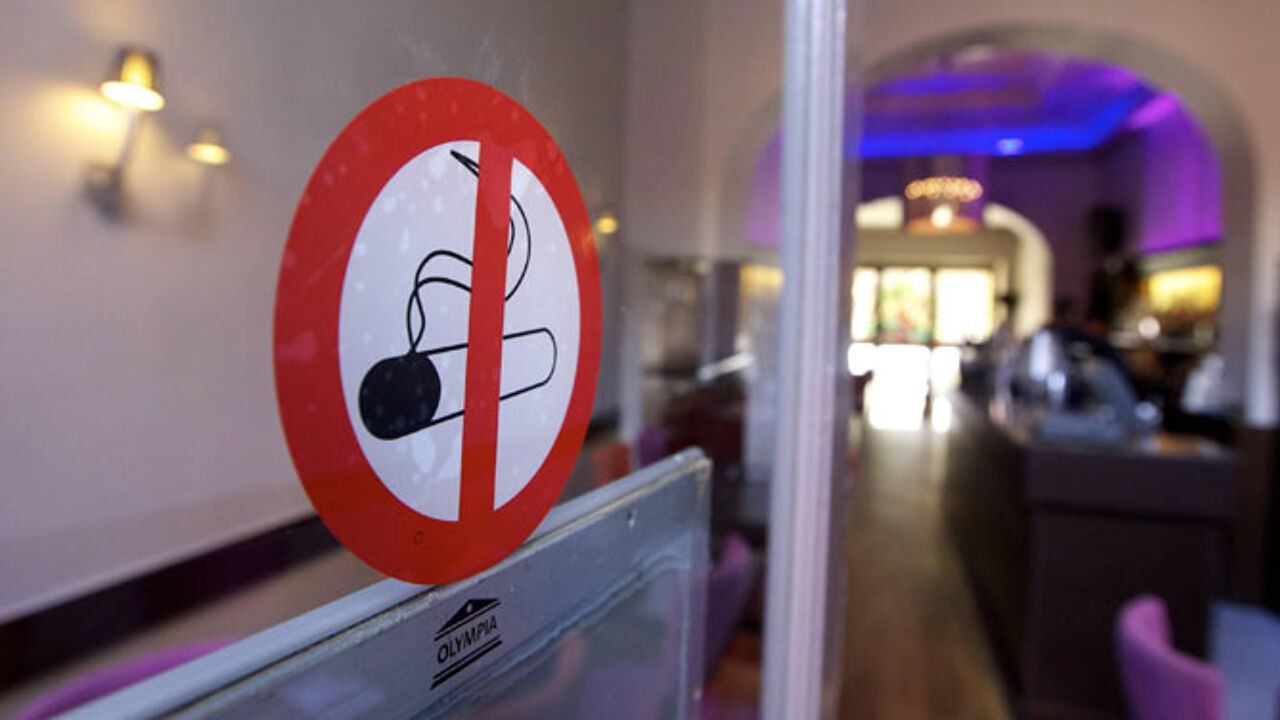 The smoking ban has been brought in phases. In 2006 smoking was banned in the workplace, in 2007 smoking was banned in restaurants and in 2010 smoking was banned in pubs and bars that serve food. Since 1 July 2011, smoking has also been banned in other pubs and bars, discotheques and casinos.
According to the Hasselt University survey that was carried out on behalf of Kom op tegen Kanker, at least 3,040 fatal heart attacks were prevented as a result of the anti-smoking measures from 1 January 2006 to 31 December 2011.
The workplace smoking ban caused an immediate fall in the number of fatal heart attacks both among men and women and in all age categories. The fall in the number of fatal heart attacks was greatest among women young that 60 (-30%). The ban on smoking in restaurants caused a gradual fall in fatal heart attack cases, mainly among men older than 59 (-3.6%).
The ban on smoking in bars and pubs that serve food made the number of fatal heart attacks fall especially sharply among women younger than 60 (-21.3%) and men younger than 60 (-11.2%).
 
Tighten up the smoking ban?
The anti-cancer charity Kom op tegen Kanker is also keen to stress the positive influence the ban has had on other illnesses such as lung cancer, diabetes and cardiovascular diseases.
"It is often claimed that the anti-smoking laws are an example of the nanny state and that smoking a passive smoking isn't really unhealthy. However, here we can clearly see that the ban has been greatly beneficial to health.
The organisation hopes to tighten the law still further. It hopes that a ban on smoking in cars where children are present will become law. Furthermore, Kom op tegen Kanker says that there need to need to be more checks that the smoking ban in puns and bars is being observed and that those found to be flouting it are correctly punished.