Two years suspended for police chief's assailant
A man that physically attacked the Brussels Police Commissioner Pierre Vandersmissen during last's month's trades' union demonstration in Brussels has been given a two-year suspended sentence. The Judicial authorities had asked for a 30 month suspended prison sentence to be given to the man from Hainaut province and a member of the socialist trades union FGTB.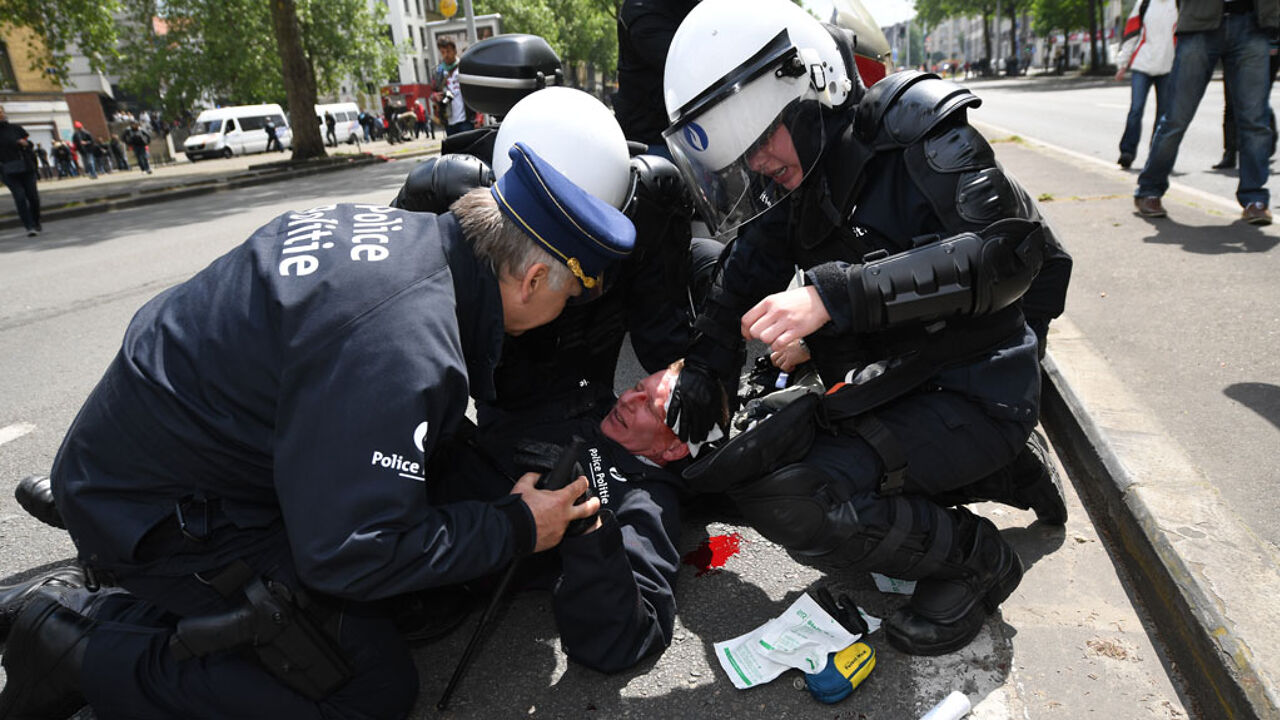 Commissioner Pierre Vandersmissen was knocked unconscious before being pelted with a rock during the national demonstration against the Federal Government's austerity measures on 24 May. Mr Vandersmissen sustained head injuries and was hospitalised.
His 43-year-old assailant gave himself up to police the following day. He admitted assaulting the police chief, but denied having use a weapon. However, the coroner says that Mr Vandersmissen's injuries are consist with him having been struck with a blunt instrument.
Although the Brussels Judicial Authorities had requested a 30 month suspended sentence, Mr Vandersmissen's barrister Sven Mary told journalists that "We are satisfied with the sentence."
Mr Mary added that "It is a good thing that this case has been dealt with so quickly and that an example has been made. This can server as a warning to demonstrators that they should behave themselves the next time there is a demonstration."
The man's barrister had hoped for a sentence of 12 months suspended.