Belgian fans welcome in France... without alcohol
Belgian fans were gearing up for the Euro 2016 Wales-Belgium clash in Lille today. Many came by car, as Lille is situated close to Belgium, but they were only allowed in on the condition that they weren't bringing any alcohol. Meanwhile, the problems in Belgium's defence were causing the Belgian team coach Marc Wilmots a headache.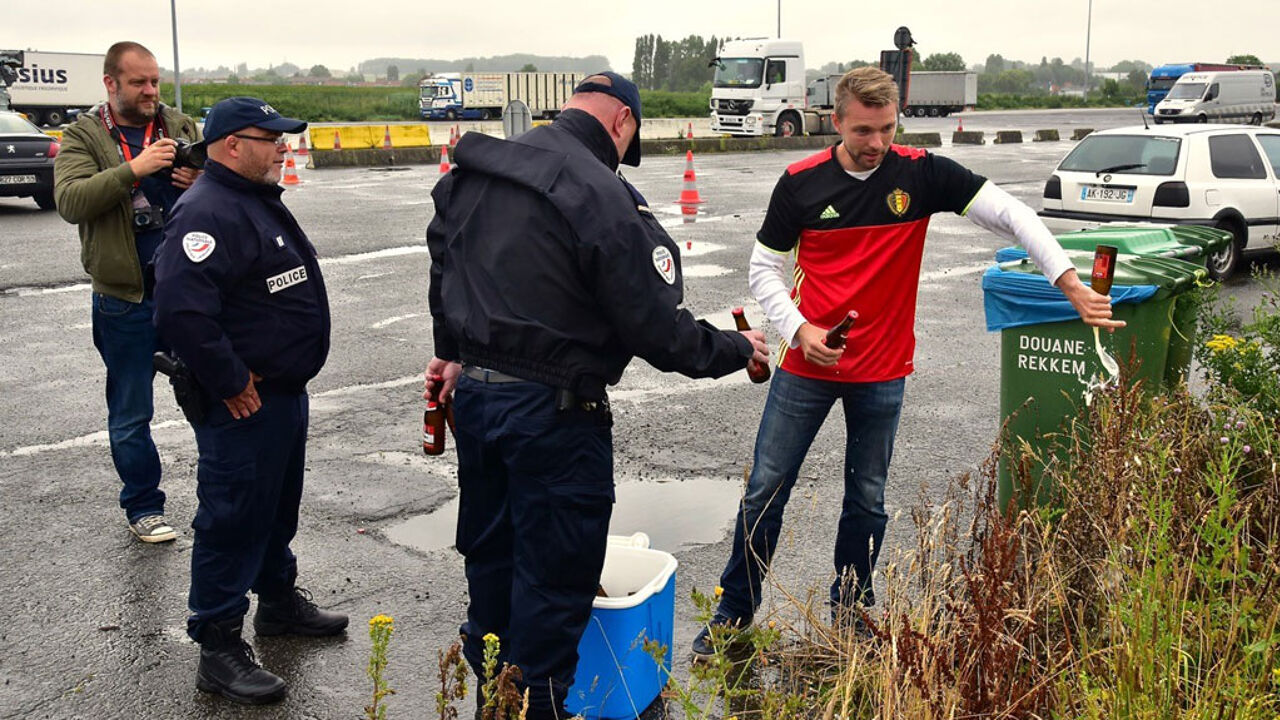 Whether they had a ticket or not: many Belgian football fans travelled to Lille anyway, because it is so close and with the aim of enjoying the atmosphere, if they can't actually assist the game.
French police held strict border checks on the busy E17 Motorway in Rekkem (West Flanders), as it was forbidden to take any alcohol. Fans caught red-handed with beer on board, had to empty the cans in the roadside (photo). The checks were causing extra queues on the motorway.
Belgians were having fun with their Welsh colleagues in Lille, teaching one another to sing their best drinking songs.
Ciman or Denayer?
As to the match itself, Belgium will be starting as the favourites, despite serious problems in defence. Central defender Thomas Vermaelen is suspended, while left winger Jan Vertonghen is out injured. Both proved pillars of strength in the previous matches.
Jordan Lukaku, Romelu's younger brother, will replace Jan Vertonghen, while Laurent Ciman or youngster Jason Denayer will take the place of Vermaelen. Wilmots has the choice between experience (Ciman) and speed (Denayer) to stop Gareth Bale and Gordon Ramsey, but is expected to go for experience. The Belgians meanwhile hope that in-form Eden Hazard can make the difference in attack, but he was also nursing a minor thigh injury the past days.