A golden opportunity that has been missed. This was the main conclusion after Wales ousted Belgium in the quarter-finals of Euro 2016. The Belgian "golden generation" has yet again faltered in the last 8, just like two years ago at the World Championships in Brazil. One man is being held responsible: team coach Marc Wilmots.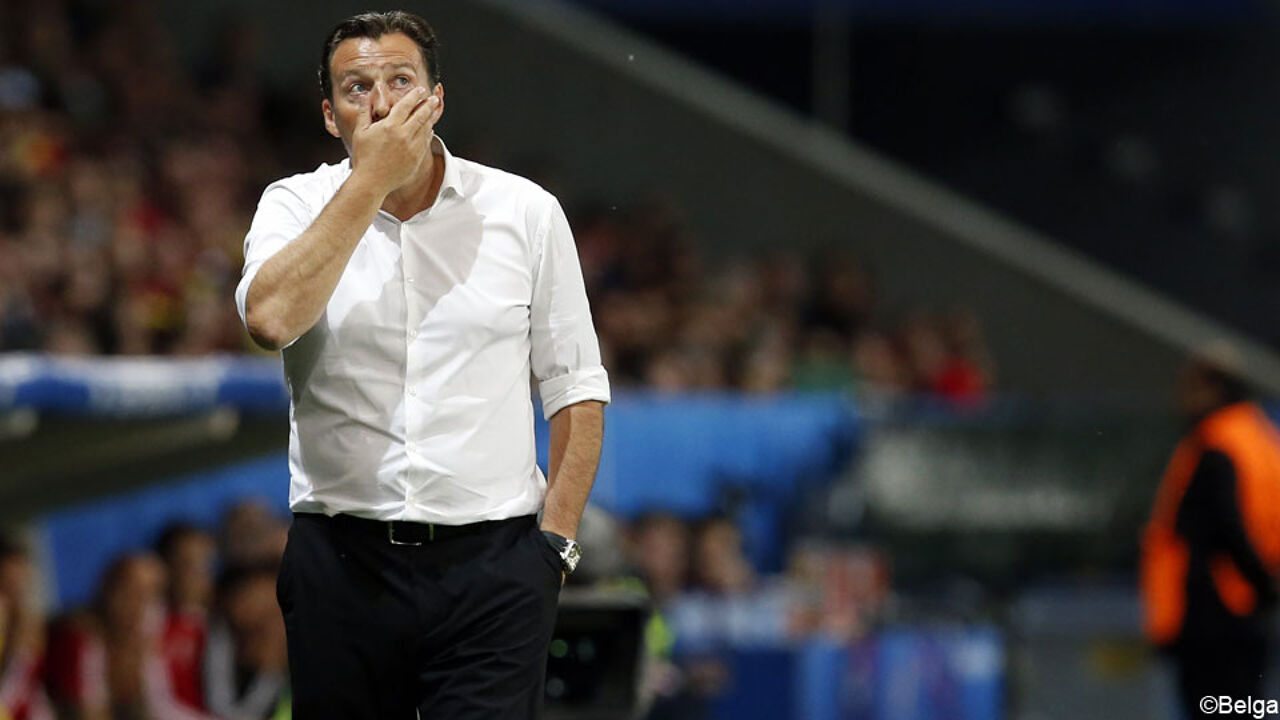 The team is so talented, with individual players playing for top teams: it is then up the coach to give them something extra as a team. That's the main conclusion by football pundits after the match. The national football team has not made any progress since being ousted by Argentina in the last 8 in 2014.
Though the players are also partly to blame, many are pointing their finger at Marc Wilmots. He had been criticised for his poor tactics after the opening game against Italy (0-2) as well. However, speaking after the match, Wilmots saw no reason to go. "We played a good tournament. Of course we had hoped to be in the last four, but Wales didn't reach the quarter-finals by coincidence." 
Wilmots has a running contract until 2018. If the Belgian FA wants to get rid of him, they have to come up with reportedly 1 million euros in severance pay. If Wilmots would leave himself, he would have to pay 1 million.
Belgian FA wants to take its time
This afternoon, the Belgian FA released a statement saying it will not take any hasty decisions. "We will first evaluate things thoroughly. If there are any decisions to be taken, we will announce them in due time, but don't expect any news in the coming days."