Thibaut Courtois plays it hard on Wilmots
Belgium suffered a shock defeat against Wales in Lille and are out of Euro 2016. Just like in 2014, the quarter-finals turned out to be too big a hurdle. How will they go from here? Mixed feelings among the players, but Chelsea goalkeeper Thibaut Courtois slammed team coach Marc Wilmots.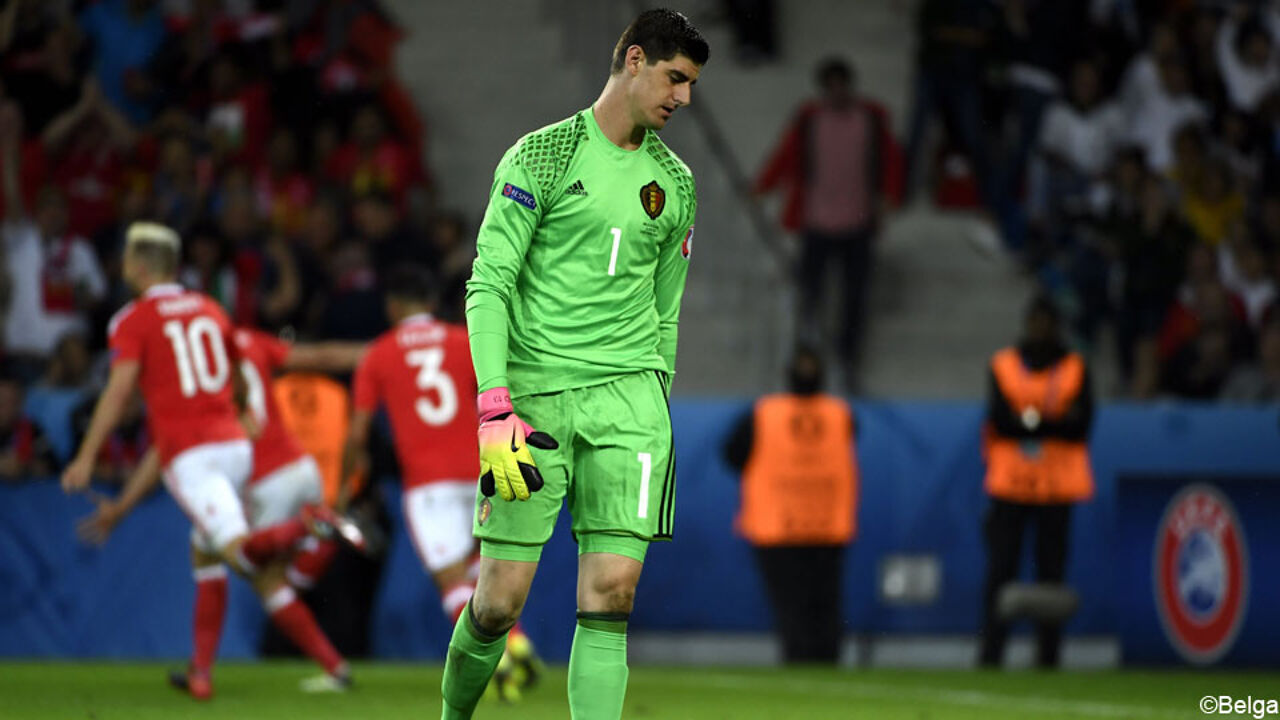 Thibaut Courtois: the leader of group in the absence of Vincent Kompany.
Speaking after the match, goalkeeper Thibaut Courtois voiced his criticism towards the coach: "Just like in the Italy game, things didn't work out from a tactical point of view. Wales got too much space in midfield. We didn't have an answer and swallowed goals after mistakes in defence. This was a unique chance for us. Wales knew what to do, we didn't. They played as a team and even more chances than we did. We were ousted by a team with less quality."
Kevin De Bruyne (photo) didn't want to go that far in his criticism. He argued it's maybe not a good moment to jump to conclusions, with emotions taking the upper hand immediately after the match. "It's the second time we didn't get the best out of a tournament. We couldn't find any solutions in the end. (...) The coach decides how we play. If players would start making the team, this would only create internal conflicts."
Captain Eden Hazard confirmed his support for Wilmots: "We should all continue to work together. The 2018 World Championships are our next goal. We are all behind the coach."