Batshuayi completes Chelsea transfer and... apologises
The Belgian international Michy Batshuayi has signed a 5-year contract with Chelsea FC. The striker will meet two other Belgians at Stamford Bridge, playmaker Eden Hazard and goalkeeper Thibaut Courtois. Another Belgian player who took part in Euro 2016, Thomas Meunier of Club Brugge, signed for Paris Saint-Germain.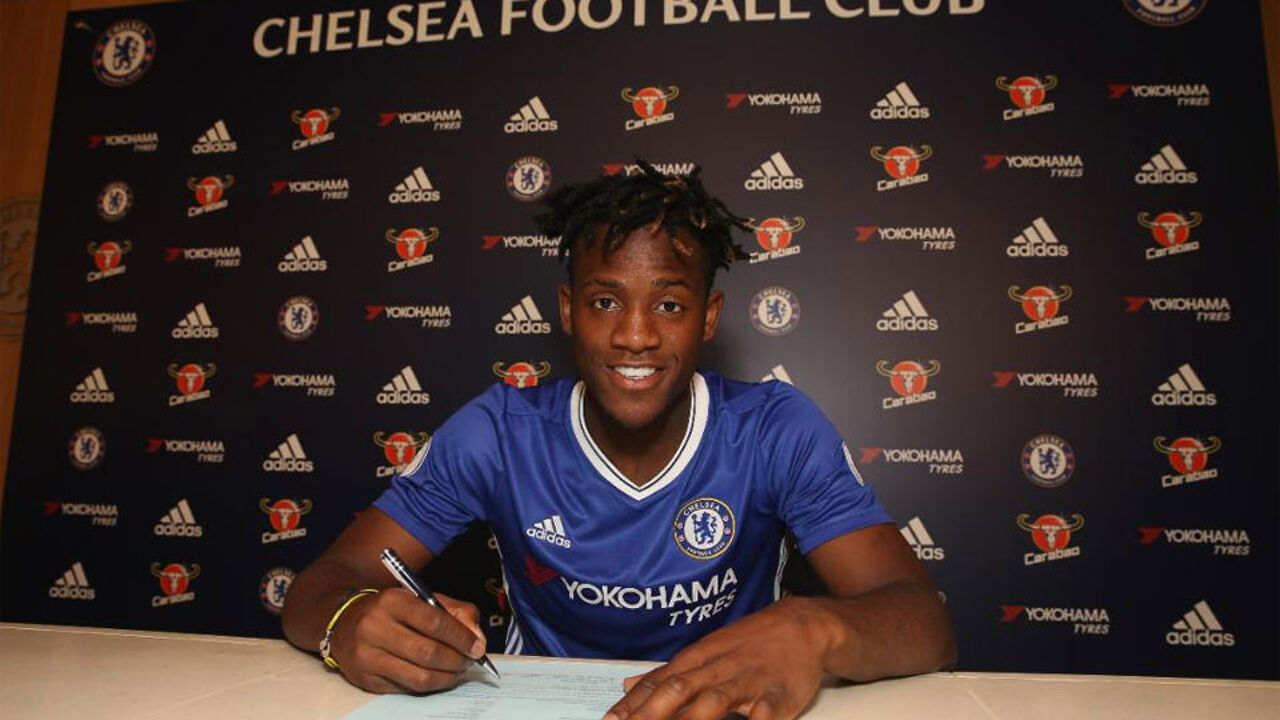 22-year-old Batshuayi arrived at Olympique Marseille in 2014, scoring over 30 goals in his two seasons in the French port city. Rumour had it he would go to Chelsea, and this has now been officialised. "They told me a lot of good things about the club. With Antonio Conte as the new coach, it's a fantastic moment to arrive at Stamford Bridge", he said.
Batshuayi, a French-speaking striker who played for Standard de Liège in the past, apologised to the fans for his poor knowledge of English (see below). He will find two other Belgian internationals at the club: Eden Hazard and Thibaut Courtois. The transfer fee is said to be around 40 million euros.
Thomas Meunier to play for PSG
Another Belgian international, Thomas Meunier of the Belgian champions Club Brugge, has completed his switch to the French champions Paris Saint-Germain (PSG). Meunier signed a 4-year contract until 2020. "I am honoured PSG chose me," the 24-year-old winger said. "I signed here because I want to keep improving." No announcement was made about the transfer fee. Meunier, who was born in the Belgian Ardennes, played 5 years for Bruges.