Police checks trigger tailbacks on airport approach
As the summer urge to leave the country continues many holidaymakers are experiencing problems. There were large jams on the way to Brussels Airport this morning and people heading for the coast drove straight into a wall of traffic at Wetteren.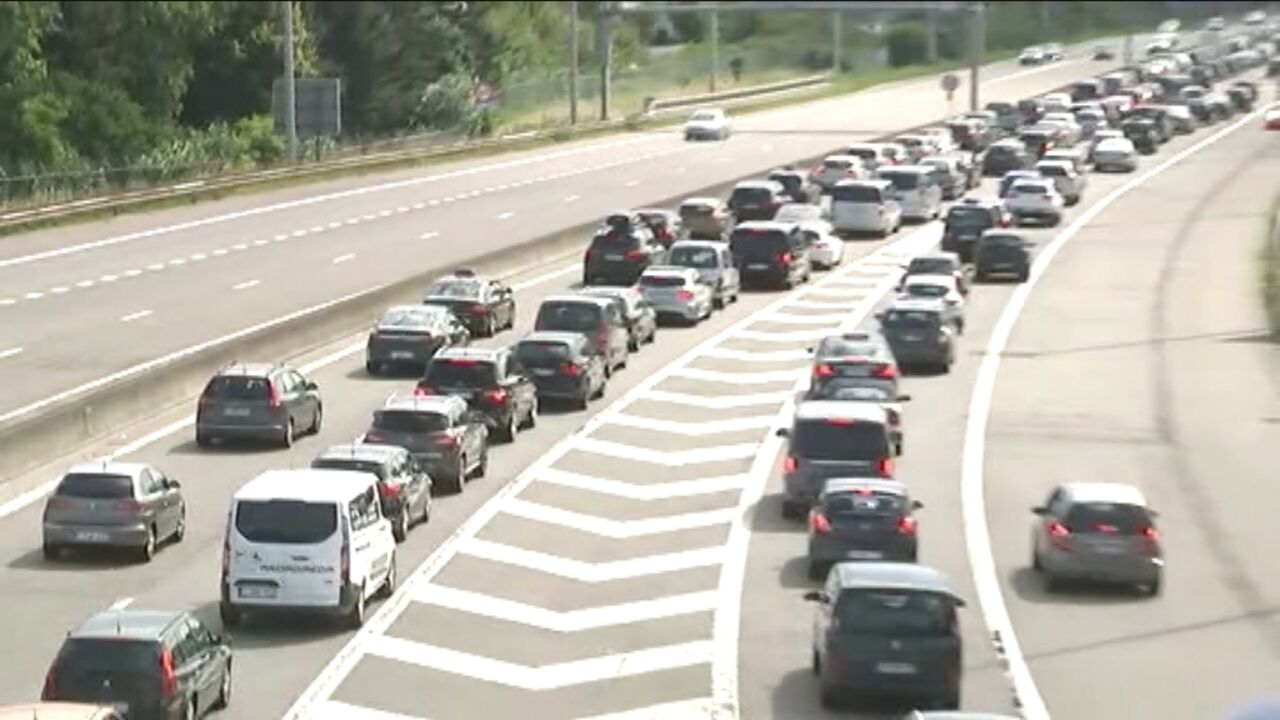 Not scenes with which you want to start your holiday today on the main road to Brussels Airport: some holidaymakers decided to abandon their vehicle and cover the distance on foot in an attempt to catch their flight after they were held up in traffic. Cause of the problem were extra checks on travellers conducted by the police. These checks have now ended. People travelling to the airport should plan extra time and head for the Brucargo car park where they can take a shuttle to the airport terminal.
Roadworks on the Ostend Brussels motorway at Wetteren have put a damper on the spirits of day trippers heading for the Flemish coast. Starting today only two lanes are available instead of the usual three. Waiting times have ballooned to one hour.