"This is too crazy for words. That I would spit on people?"
The Flemish Prime Minister Geert Bougeois has been asked to explain his words after he said that Flemings spat on the fact that Belgium's linguistic border had become a strike border. Speaking on the eve of the Flemish holiday Mr Bourgeois also called for more powers to be transferred to Flanders after the next election.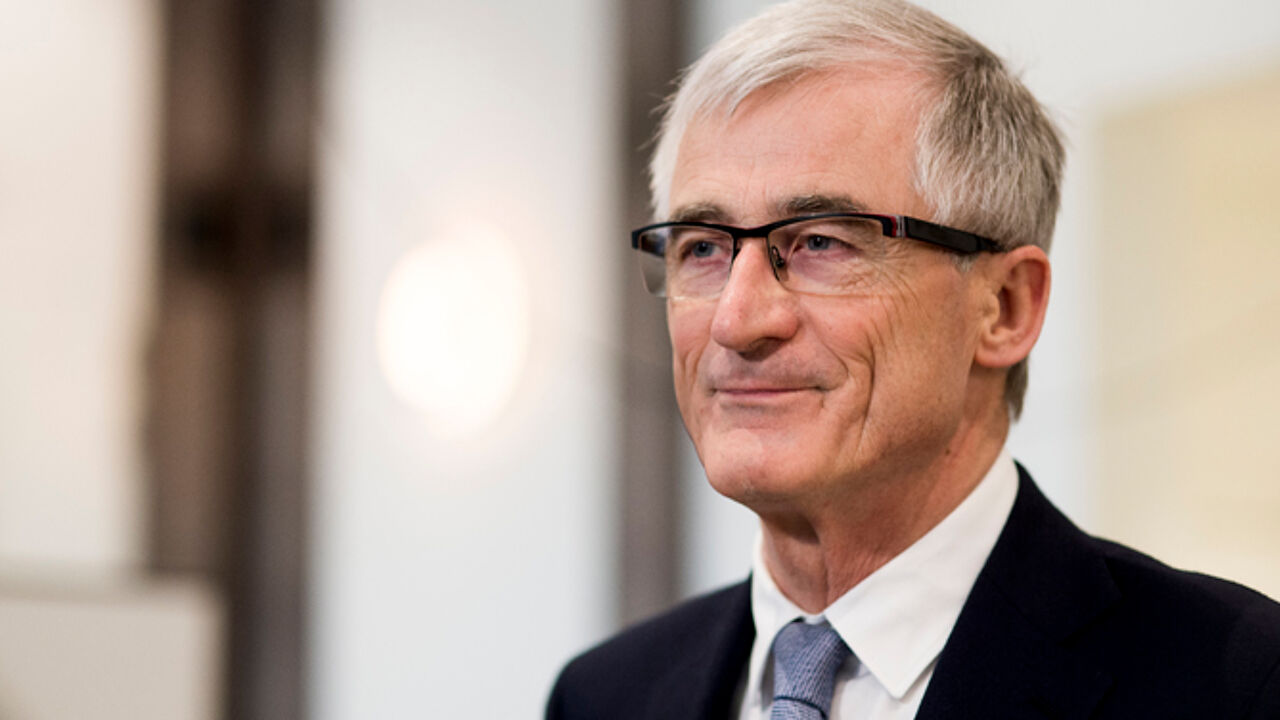 In order to be able to form the present federal government political parties from the North and the South agreed not to take any state reform initiatives during this parliament. However, if fresh state reforms are to be implemented after 2019 and the Belgian constitution has to be changed, then the present parliament has to declare the relevant articles up for revision.
Such a declaration has to be backed by two thirds of federal lawmakers and in practice also Francophone MPS. With the need for Francophone support for this operation in mind Mr Bourgeois was asked to explain his pronouncements on independent television.
On the eve of the Flemish holiday VRT's Ann De Bie quizzed Mr Bourgeois about his words when he said that Flemings spat on the fact that following the recent industrial unrest that was most pronounced in Wallonia the language border had become a strike border. The Flemish leader said he was using an image and that he wasn't speaking about Francophones.
Geert Bourgeois: "It's too mad for words that I would spit on people, that my party would spit on people. I wanted to indicate that Flemings want to move ahead. It's a positive message: all these strikes that only had the aim of bringing down the government, the justice minister's office was trashed, these are things that irritate Flemings."
Mr Bourgeois pointed to a resolution of the Flemish parliament saying that greater powers should be transferred from the federal state to Flanders and cited tax policy as one example.
Today is the Flemish holiday. The people of Flanders mark the anniversary of the Battle of the Golden Spurs when in 1302 an army of Flemish townspeople defeated the knights of the king of France. The victory prevented incorporation into the French kingdom and is seen as key to allowing Flanders to continue to develop as an independent entity.