Belgian Tornadoes triumph in 4x400 metres
Belgium raced to victory in the 400 metres relay at the European championships in Amsterdam on Sunday night. The so called Belgian Tornadoes take home the gold medal after Kevin Borlée ran the fastest 400 metres of the event.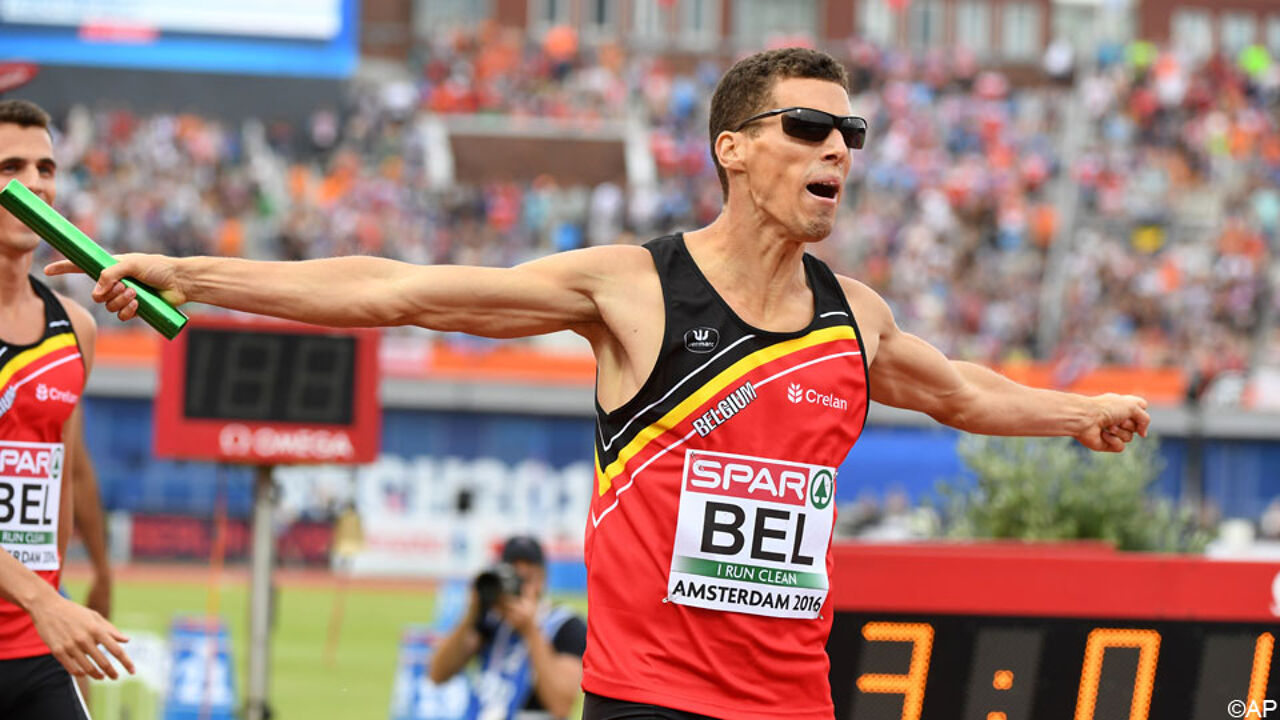 Kevin Borlée completed the distance in 44"46. Poland's Rafal Omelko made the second fastest time of all 32 competitors: 44"51.
Kevin Borlée's teammates put down the following times: Julien Watrin 45"8, Jonathan Borlée 44"7 and Dylan Borlée 46"02.
Thanks to the flying start possible in the 4x400 metre event Kevin also outperformed his individual time (4"56 in 2012) by 10 tenths of a second.