Belgians let the foreign ministry know when they travel abroad
So far 81,000 Belgians have registered via the Belgian foreign ministry's travel website to let people here at home know where they are. The website allows the Belgian foreign ministry to monitor the location of Belgians on holiday. In the event of catastrophes abroad or major incidents Belgians can be contacted as a result.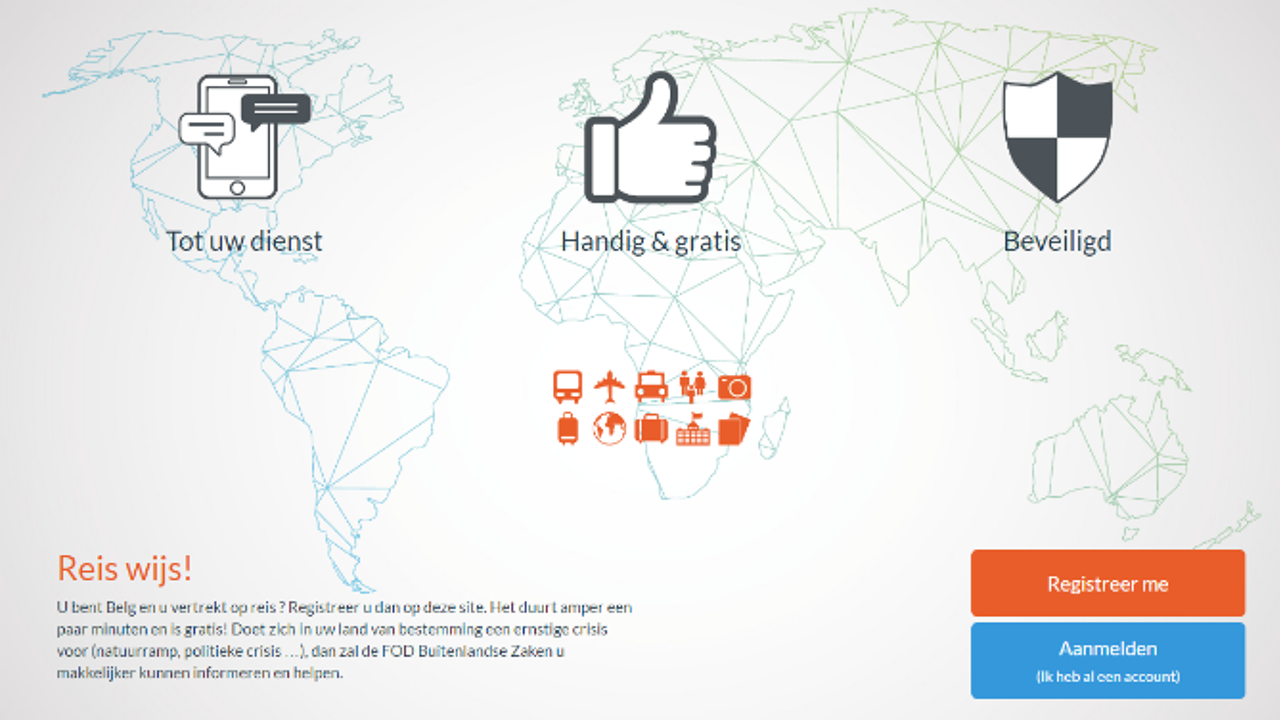 Registration via the website opened in July 2015. Holidaymakers are asked to provide a few personal details, details of their travel plans and a contact at home. For privacy reasons all data is destroyed two weeks after the travellers' return.
The Belgian foreign ministry welcomes the fact that so many Belgians have taken the plunge in only a year's time. Spokesman Michael Mareel: "In earlier times our embassies abroad only possessed information about Belgians living abroad and very little information about Belgian holidaymakers. Now we possess the information from the travel website and we are far more aware of where people are abroad. This can be important in the event of a crisis or a major catastrophe."
The foreign ministry says the website proved its salt during the Istanbul Airport attack, the Bamako attacks and the earthquake in Ecuador.