8 cars gutted in Sint-Gillis
8 cars were set ablaze last night in the Adolphe Demeurlaan, in the Brussels borough of Sint-Gillis. Nobody sustained injuries and there are no clues of terrorism, the judicial authorities report. This being said, it remains unclear who started the fire and why.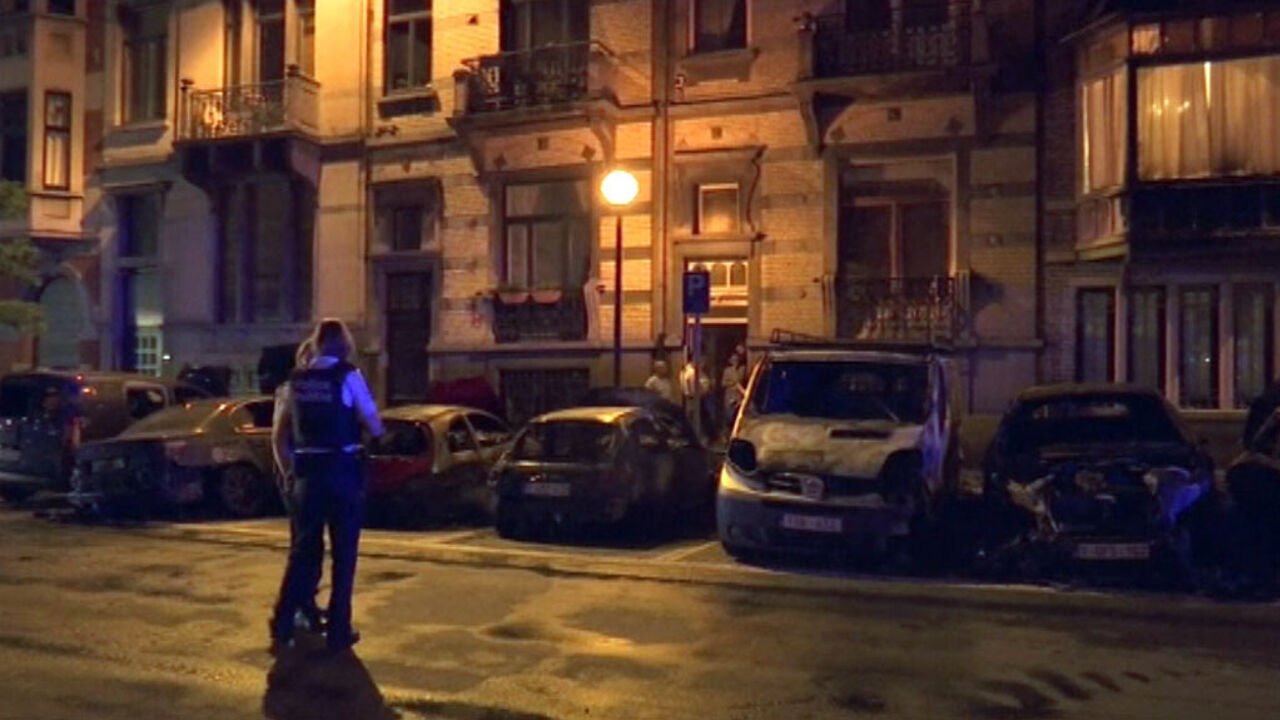 The situation was under control around 1.30am last night, with fire services terminating their intervention soon after.
"It's a criminal act, which has nothing to do with terrorism", the spokeswoman of the police area Brussel-Zuid, Marie Verbeke, said. She added that the first clues point towards arson.
The vehicles were removed from the street by 3am. The news was trending on social media last night, and there were talks of two or three explosions. A spokesman of the fire services could not confirm this, but explained that a burning car can cause minor explosions when the tank is almost empty or when there are inflammable objects inside the car.