Belgian eye witness in Nice: "I ran to the toilet to hide"
The Fleming Caroline Elias was sitting on the terrace of a local bar in Nice when the attack took place. "The panic was enormous. People were terrified." Other Belgian witnesses also told their story: "The panic was such that people even started to swim in the sea to escape."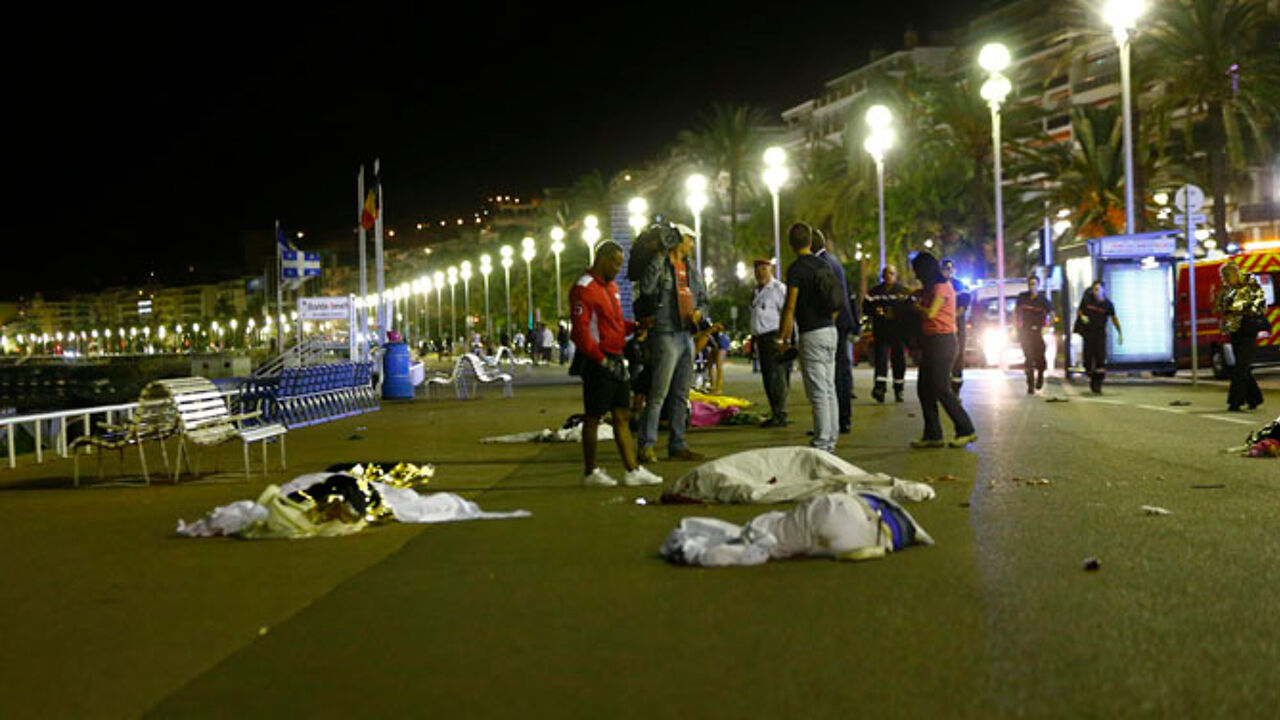 Caroline Elias was on the famed seafront Promenade des Anglais when the truck drove into the crowd, just after the fireworks for the French national holiday. "There was a lot of panic. People were terrified. Everyone was asking "what happened?". You could see on their faces that it was very serious." 
"I just left my purse outside and hurried inside, into the restaurant, together with my daughter. We fled into the toilet and locked the door. The images of what happened in Paris came back to your mind. You think they could come and shoot people on terraces and in bars and restaurants."
"We quickly ran into the nearest hotel"
Savannah Geyt was on the busy Promenade: "The fireworks had just stopped when a big white lorry drove into the crowd. We immediately made our way inside a hotel. Everyone was panicking, people were pushing one another." Savannah next found shelter inside an apartment, with a lady who had opened her doors for fleeing people.
Rhomi Martens was also there when it happened. The lorry was just a couple of yards away from her. "We ran onto the beach as fast as we could. We saw people diving into the sea in their attempt to get away. We also heard gun shots behind us."