Red Devils coach Marc Wilmots dismissed
The Belgian football association (FA) has fired national team coach Marc Wilmots. "Our ways are parting", FA president François De Keersmaecker told a press conference. Wilmots had a contract until the 2018 World Cup, but the FA said "the objectives were not reached" and "the team needs a new impulse".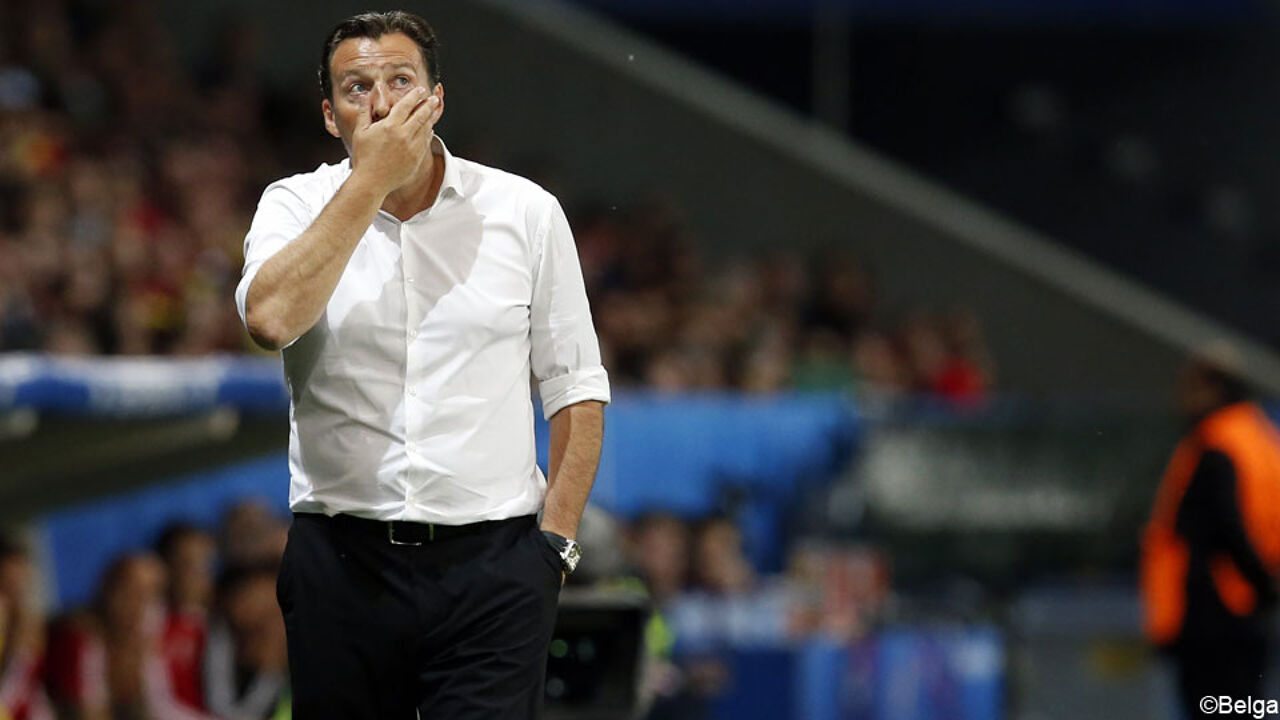 Press reports said that Wilmots (47) would be entitled to 1 million euros severance pay, but De Keersmaecker did not want to confirm this. Instead, he suggested that it was less, saying that "both parties reached a mutual accord to split up".
Wilmots steered Belgium from 54th to 1st place on the FIFA rankings in 4 years' time - he was at the helm of team as from June 2012, after working two years as an assistant coach. However, the high expectations for the talented Belgian team, dubbed "the golden generation", were not met, with Belgium being ousted in the quarter-finals at the World Cup (Brazil 2016) and at the European Championships in Euro 2016.
A new coach in August
It's especially Euro 2016 that was a disappointment. Belgium were beaten by underdogs Wales, while many believed they should have made it into the finals. Wilmots received criticism for his poor tactics and people management.
The Belgian FA will now start a procedure to find a new coach. The new coach should be appointed by the end of the summer holidays, when Belgium play a friendly against Spain on 1 September. Belgium may have a new coach by August. He needs experience on the highest level, in international football. Candidates are asked to send an e-mail to the Belgian FA.