Turkey coup triggers scuffles in Beringen
The Turkish coup attempt triggered unrest in Beringen (Limburg province) last night. Supporters of the Turkish president Tayyip Erdogan tried to make their way into offices belonging to supporters of Fethullah Gülen, a cleric considered as Erdogan's arch enemy.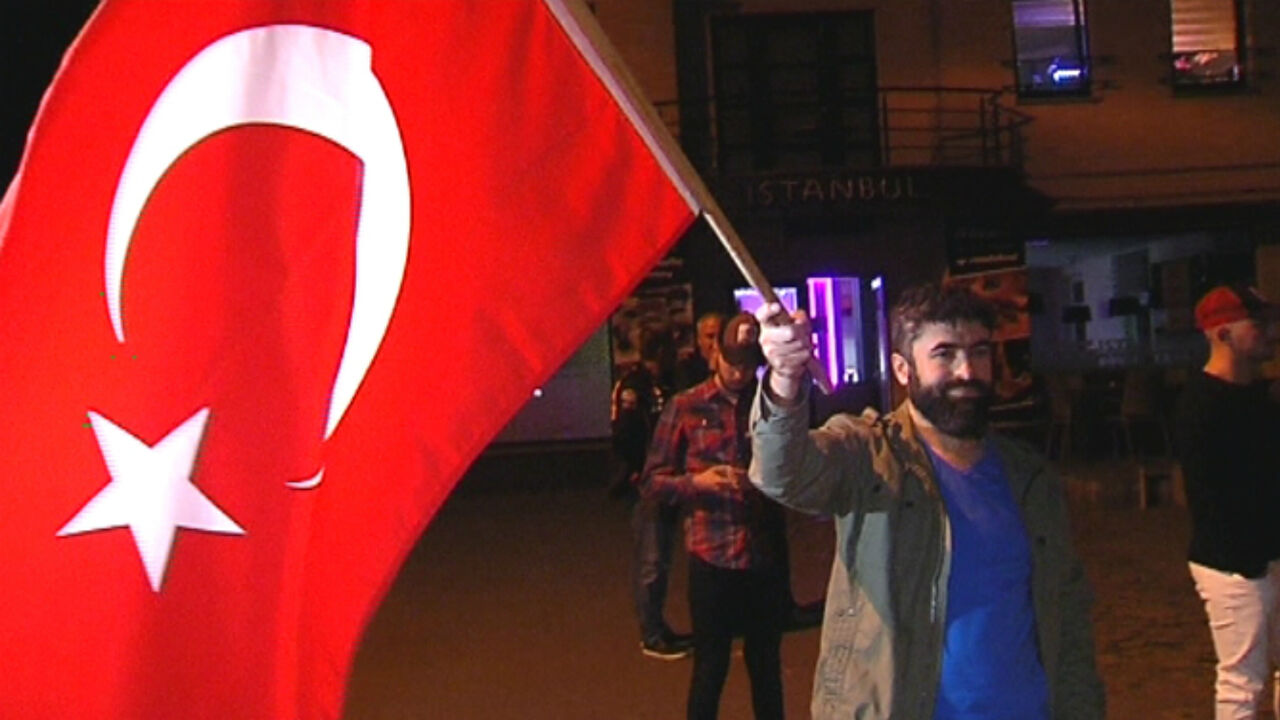 Erdogan immediately put the blame for the coup on "the parallel state" and "Pennsylvania", a reference to Pennsylvania-based Gülen, who he has always accused of seeking to overthrow him.
As the news about the military coup was coming in late on Friday, a group of angry Erdogan supporters tried to break into a community centre that serves as a base for Gülen supporters. Beringen has large numbers of Turkish people or people of Turkish descent among its residents.
Police came to the site, but the protests turned into riots when demonstrators started hurling stones at the premises and resorted to verbal abuse.
Many also jumped in their car to drive through the streets, continuously blowing their horn as a kind of protest. Paner Ikis of the European Turkish democrats supports Erdogan, but called on people to refrain from any violence, as protests should remain strictly peaceful.
Gülen, the president's former ally, has denied any involvement in the plot, calling the accusations "insulting".
Flight to Turkey
While Belgian touroperators announced they would continue their flight to Turkish beack resorts - since these are located hundreds of kilometres from Akara and Istanbul - regular flights were disrupted. At Brussels Airport, several flights to Istanbul were cancelled. This triggered long queues and some chaos.