Brussels gets its Tintin tram
The Brussels local transport company MIVB and Tintin publishers Moulinsart have joined forces to create a Tintin tram that will journey through the streets of the Belgian and Flemish capital all summer.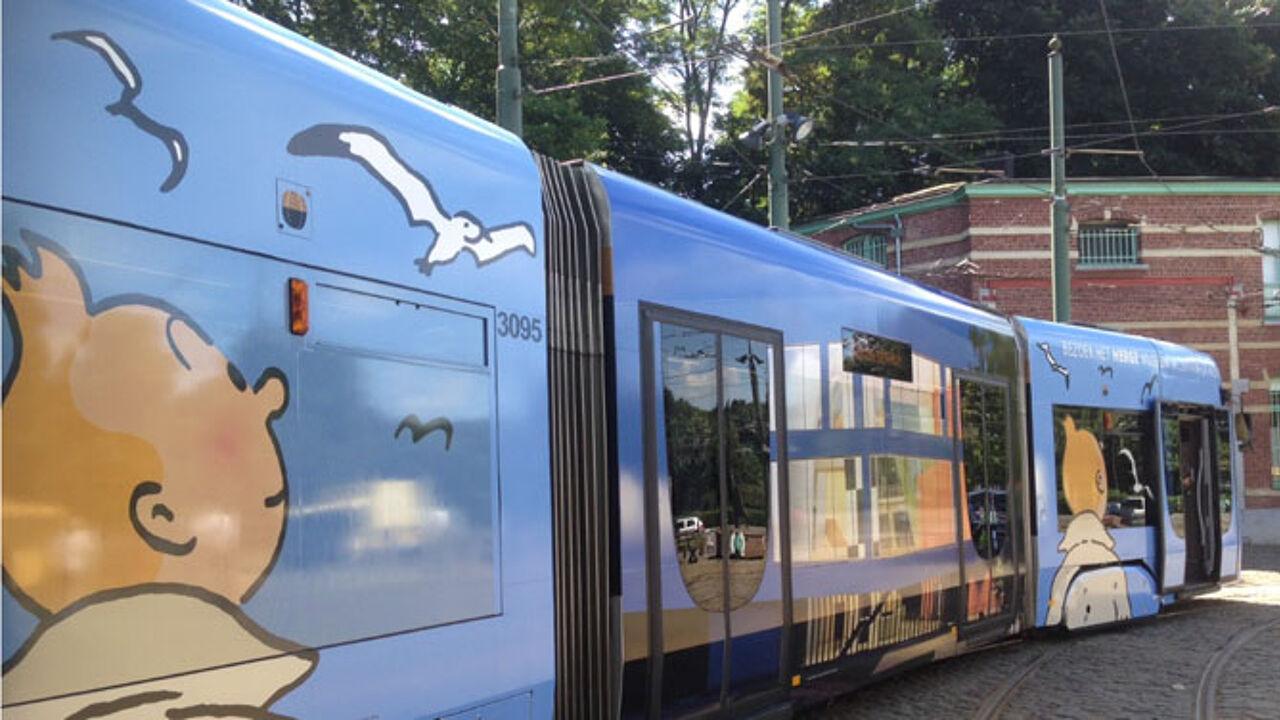 The MIVB's Ann van Hamme explained that Tintin and his creator Hergé have strong ties with Brussels and this explains why the transport company sought the co-operation. Four months long the Tintin tram will journey through Brussels following the route of trams 93 and 94. In addition the MIVB will also market special Tintin MOBIB cards that will be available from the usual outlets. The cards allow for 10 journeys and cost 19 euros.
A collector's box containing five different cards is also available from the Tram Museum at Tervuren. The special Tintin MOBIB cards also give holders a reduction at the Tram Museum and the Hergé Museum in Louvain-la-Neuve.