Marianne Thyssen clashes with East European countries
The European Commissioner for Employment, Social Affairs, Skills and Labour Mobility, Belgium's Marianne Thyssen, has rejected the request voiced by some countries from Eastern Europe, to withdraw her proposals to counter social dumping. "We will maintain our proposal", she said. She received the backing of the whole European Commission during the course of the day. The proposals will next be sent to the European Parliament and the Council of Ministers.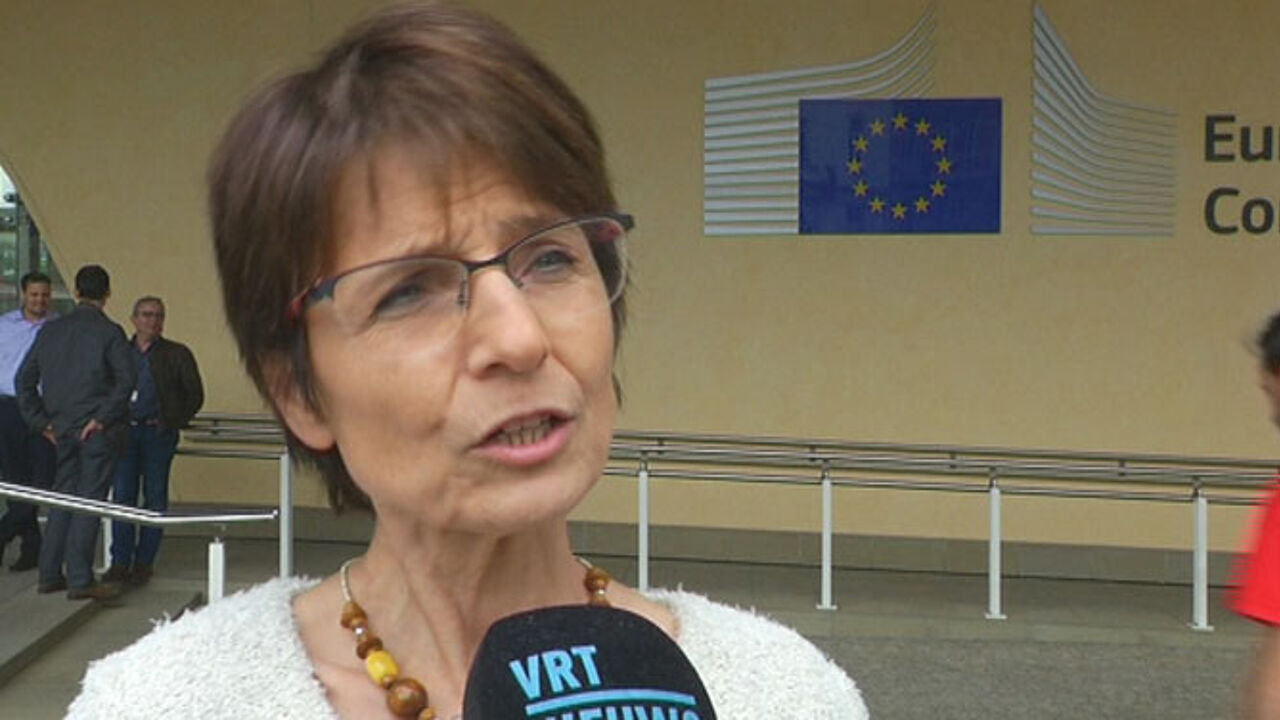 Marianne Thyssen (Flemish Christian democrat) had proposed in March that white- or blue-collar workers employed in a certain country, should enjoy the wage conditions of this country, e.g. workers located in Belgium should enjoy Belgian wage conditions.
Now, posting workers can be worse off than their colleagues, especially when they come from Central or Eastern Europe. Take a Polish worker in the building sector in Belgium: he enjoys less social protection and often has a lower wage. This cheaper labour from abroad is social dumping and unfair competition.
Thyssen receives yellow card from Central and Eastern Europe
Under Thyssen's proposal, posted workers should enjoy the same wage as local employees - instead of the minimum wage now. It's especially the building and transport sector which are complaining of unfair competition. Thyssen heralds the principle "same work, same pay" and wants to have a European guideline adopted.
This triggered opposition from (mainly) Central and East European countries. The national parliaments of a dozen countries (Bulgaria, Croatia, Czech Republic, Estonia, Hungary, Latvia, Lithuania, Poland, Romania and Denmark) voted to initiate the yellow card procedure. It's only the third time this procedure is being started against a proposal by the European Commission.
Their main argument is that the matter is a national responsibility for each of the member countries, and that the EU should not interfere.
Thyssen sticking to her guns
Marianne Thyssen is taking a tough stand and does not want to yield. She intends to send the proposals to the European Parliament and the Council of Ministers without adaptations, and also received the green light of the whole European Commission today.
Thyssen said: "The voices of national Parliaments have a strong political relevance for the Commission and I am very grateful for their active involvement. We have carefully analysed all arguments put forward by 11 national Parliaments that triggered the subsidiarity control mechanism and discussed their concerns with them."
"All things considered, we have concluded that our proposal complies with the principle of subsidiarity and we will therefore maintain it. Posting of workers is a cross-border issue by nature. The Juncker Commission remains firmly committed to the free movement of people on the basis of rules that are clear, fair for everybody and enforced on the ground."
Support from West European countries
Thyssen enjoys the support of the Dutch and French governments, and from national parliaments in France, Britain, Italy, Portugal and Spain. Various West European politicians estimate her proposal is not going far enough.
They also want social security standards to be adapted to the country where posting workers actually have their job. Under Thyssen's proposal, this only has to happen after a worker has spent two years in his or her new position. As long as social security contributions are not being lifted, East European workers will still be cheaper than local workers.