A taste of the Belgian national holiday
An estimated 60,000 people came to the capital on 21 July to celebrate the national holiday. There were many events and activities, with the military parade - dedicated to the victims of the 22 March attacks and emergency aid workers that day - being one of the highlights. This article includes a number of pictures to let you get a taste of the atmosphere, should you have missed the event.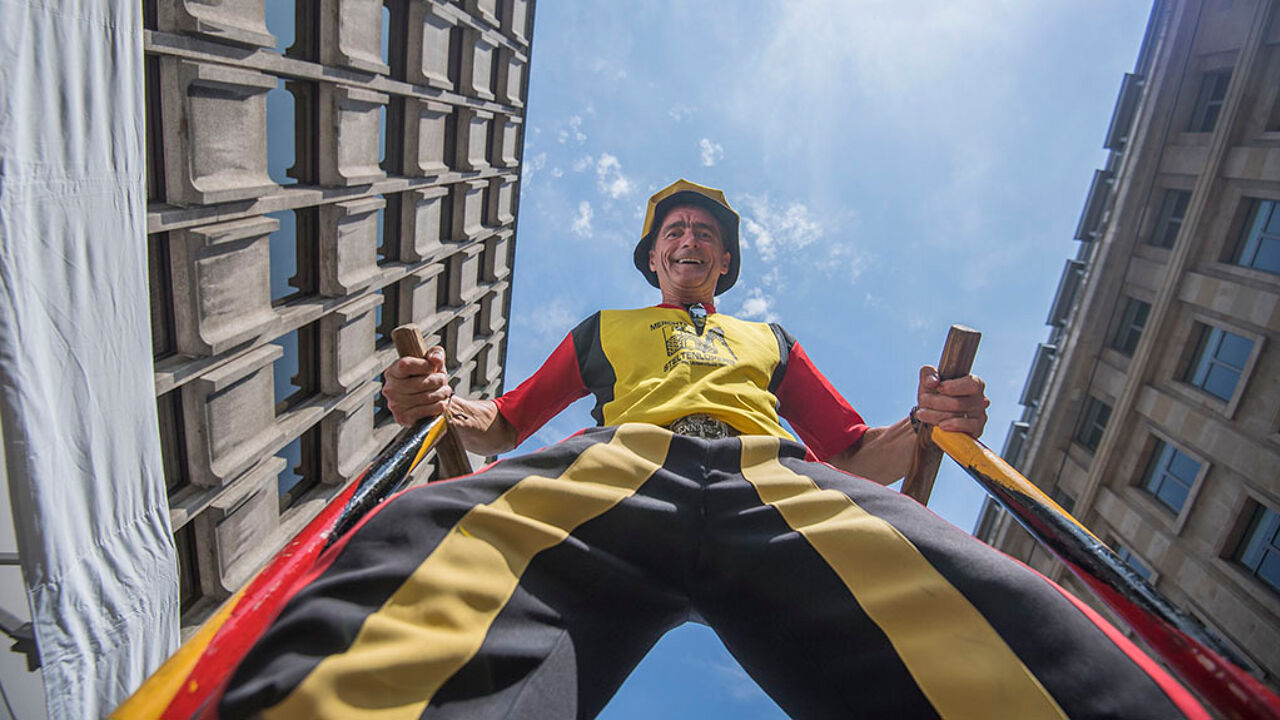 On a dry and hot day, King Filip, his spouse Queen Mathilde and their four children, and also his younger brother Laurent attended the military march-past. Laurent's wife Claire and Filip's younger sister Astrid were absent. Security measures were enormous - terror alert level 3 still applies - but no incidents were reported during the parade.
The federal premier Charles Michel and heads of regional governments were also at the Paleizenplein in Brussels. The Flemish Premier Geert Bourgeois was absent, and was replaced by the Flemish Energy Minister Bart Tommelein.
Security measures were enormous, impacting slightly on visitor numbers. A number of events were scheduled for the evening, such as the fireworks at 11pm.
Photos below: King Filip greets the crowds in Brussels; Premier Charles Michel is in the best of spirits; Prince Laurent attends the military parade; Filip and Mathilde and the 4 children at the Te Deum; long queues to visit the federal parliament; the military parade passed along the Warandepark on a hot day.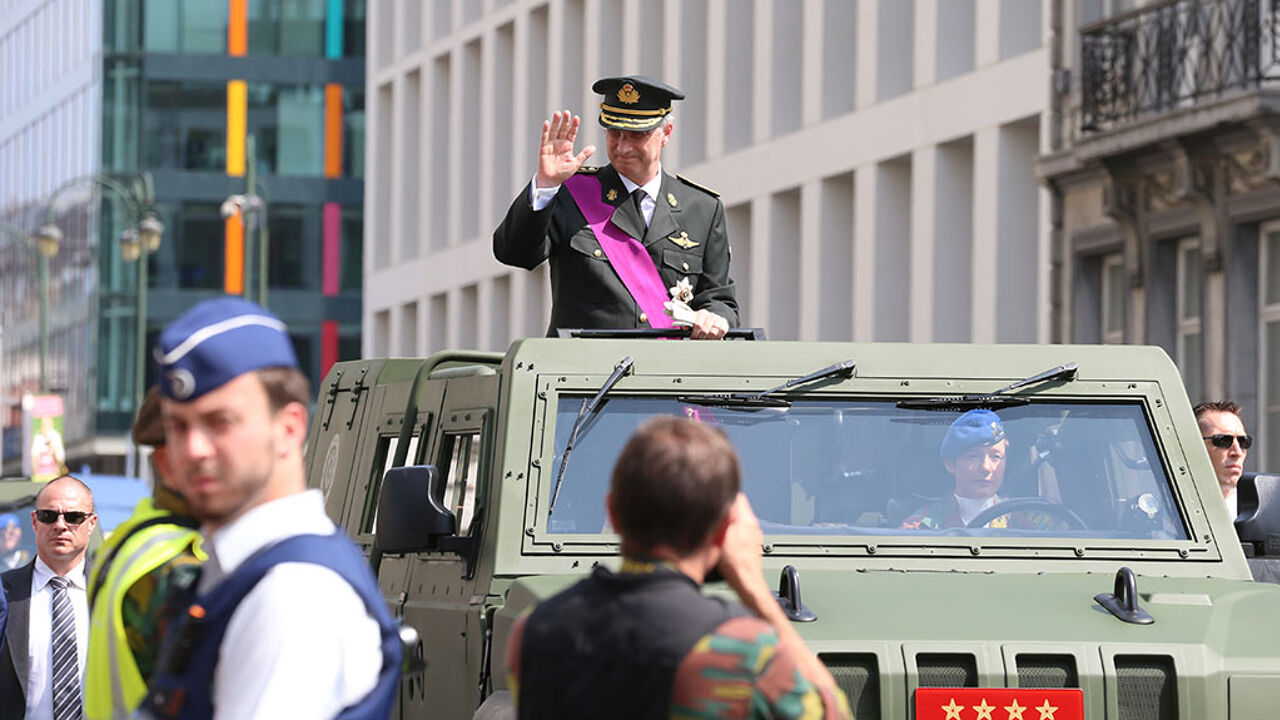 Nicolas Maeterlinck