Munich outrage: "No link to Belgium"
Following the Munich shopping mall shooting Belgian interior minister Jan Jambon says there are no indications that the atrocity is linked to Belgium. Meanwhile, the OCAD, the Belgian government body that analyses the terrorist threat, is examining whether the threat level needs to be heightened in Belgium.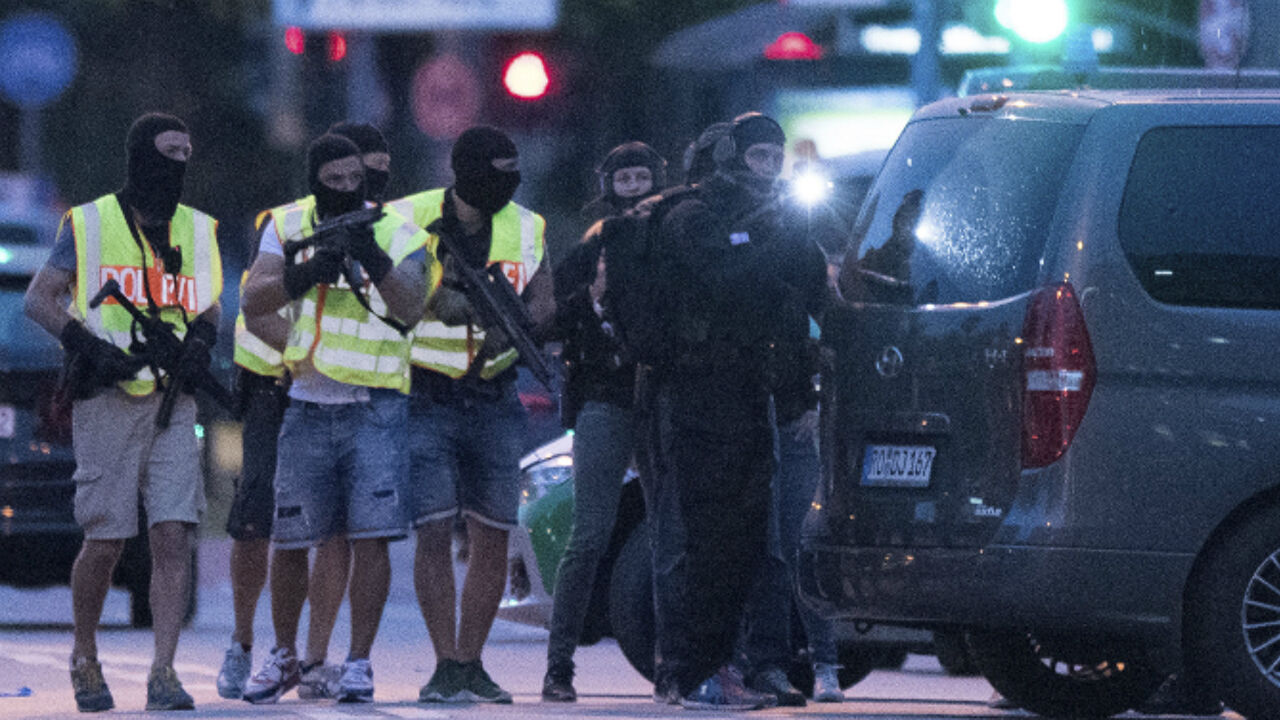 Mr Jambon shared his feelings of revulsion for this umpteenth incident with newsmen. He insisted that decision-makers needed to await the evaluation by the OCAD. The government body analyses the threat following every incident abroad and determines whether the threat level needs to be increased.
At present threat level 3 is in force. This means that there is a real threat, but the threat level will not be increased to 4 unless there is any precise information that an atrocity is about to be committed. Under threat level 3 places where many people gather receive extra protection. Shopping malls are a case in point.
Mr Jambon visited both the Ghent street festival and the Tomorrowland dance festival to scrutinise security measures. He was reassured that many people are still turning up for such events. He said it was the authorities duty to safeguard security, but if people stayed away they would be following the agenda set by the terrorist outfit IS.
"I would like to ask the general public: don't change your lifestyle, go to these festivals. Have fun, but follow the instructions of law enforces."
The Belgian cabinet meets later today for a special meeting devoted to security.