Belgian government in self-congratulatory mood
The Prime Minister Charles Michel last night called a news conference to highlight the accomplishments of his government two years after it entered office. Mr Michel voiced satisfaction about his team's accomplishments in the fields of job creation, pension reforms and security policy.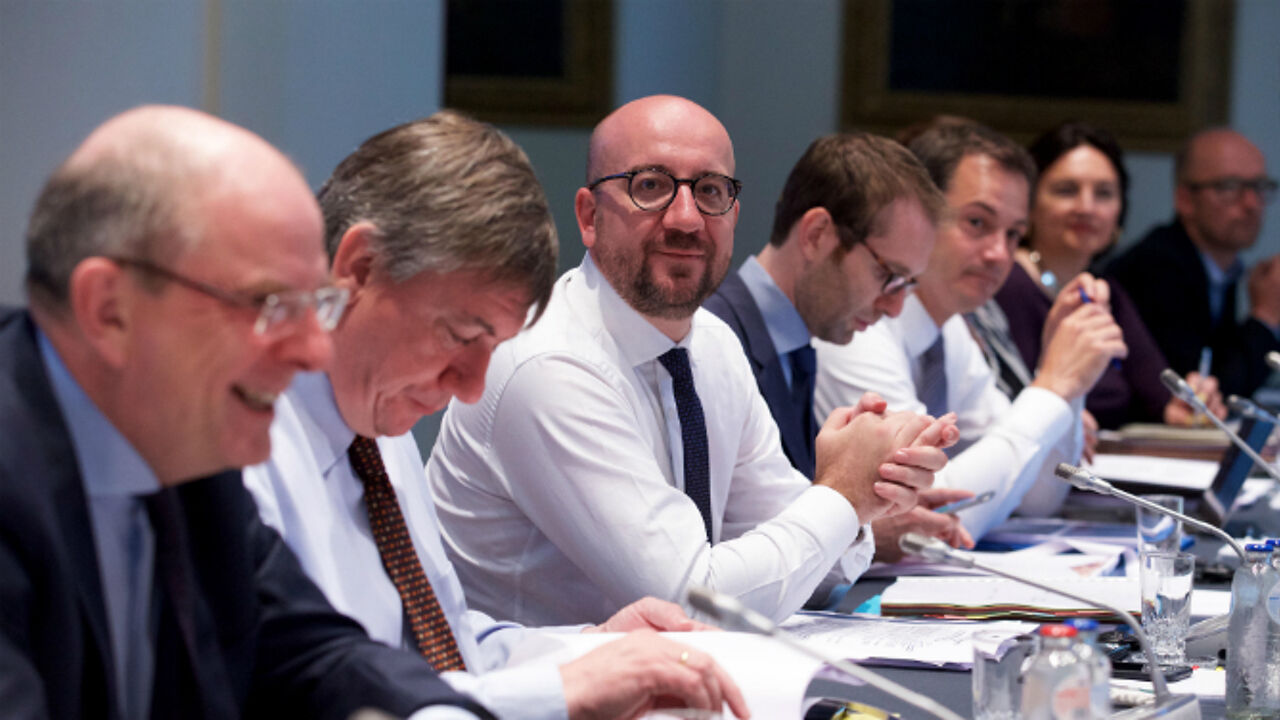 Mr Michel pointed to a report from Belgium's central bank claiming that 140,000 jobs will be created in only three years. The jobs are being created despite the blow to the Belgian economy inflicted by Brexit, the UK's planned departure from European Union.
"I've said it a few times already, job creation is part of this government's DNA. We must do everything to prepare our country for the important challenges of the future."
The premier also pointed to the impact of the aging of the population: "It would be easy not to decide anything today, but that is a guarantee of more problems, misery and poverty for seniors or people who don't have a job. This is why we are brave."
On security policy the prime minister pointed to the numerous measures taken including the creation of a national security council.
The government has identified 25 priorities for next year including the reform of the 38 hour working week, corporation tax and the fight against tax fraud.
In response Flemish socialist leader John Crombez told newsmen that Mr Michel and his ministers had little to be proud about: "Our police, intelligence services and health workers, who work around the clock, are groaning under a lack of means. The government should invest in domestic security and not only in expensive jets."
Green floor leader Kristof Calvo accused the Belgian government of self-promotion, while, by sticking to old recipe, it was making Belgium a country of greater inequality and pollution."